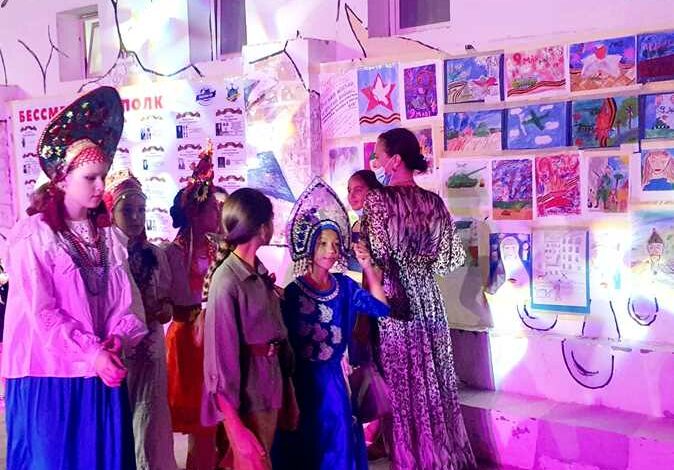 The Russian Consulate General in Hurghada organized on Friday evening a celebration of Russian Victory Day, which corresponds to the victory of Russian forces over Nazi Germany in World War II.
Dozens participated in the ceremony where Russian artistic performances, music and dances were performed, including children of Hurghada's Russian community.
The General Consul of Russia in Hurghada Viktor Voropaev gave a speech on the occasion.
"The Consulate General in Hurghada invited the Russian community to participate in this national day. The celebration included a concert dedicated to Victory Day, in the presence of members of the Russian community in Hurghada, and an exhibition of paintings by children and an exhibition of pictures of the front in World War II," he said.