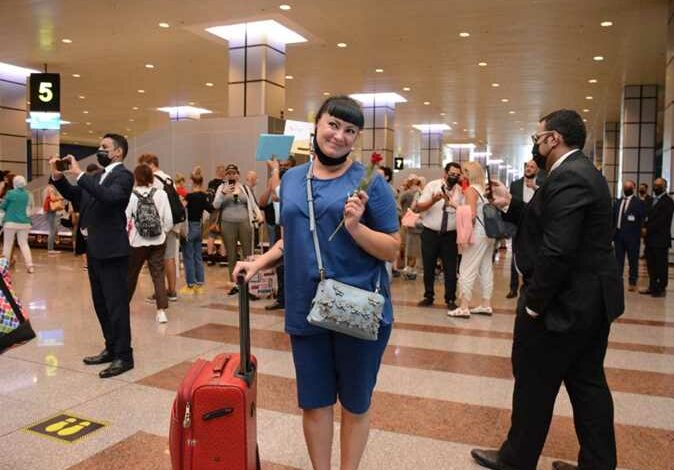 The Russian delegation of security, safety and aviation experts praised the precautionary measures followed by Hurghada International Airport alongside the security and safety measures in place for Russian flights and passengers in all halls.
The committee concluded a four-day visit on Monday to follow up on safety and security procedures at the airport and assess the last period which saw the resumption of regular and charter flights between Russia and Hurghada and Sharm el-Sheikh.
Inspections included procedures for securing bags and passengers in departure and arrival halls and ensuring the proper presence of security men in the places allocated to them, especially the load areas for bags.
The Russian inspection also includes meals from the moment they are produced until they arrive on the planes, alongside monitoring the airport walls, surveillance cameras, and runway security systems.
It also includes checking on the groups of workers assigned to service inside the customs offices and inside the aircraft.
Navigational sources at Hurghada Airport said that the Russian security delegation informed them of their complete satisfaction with the measures taken, and praised the preventive measures taken to confront the spread of coronavirus.
The Russian delegation praised the additional system for automatic detection of the baggage conveyor belt area, the development of the alarm system and automatic fire extinguishing, in addition to the installation of an additional biometric gate in the Sorting Area and explosives detection devices and an electronic door control system with a total of 486 cameras and the increase in the storage capacity of cameras.