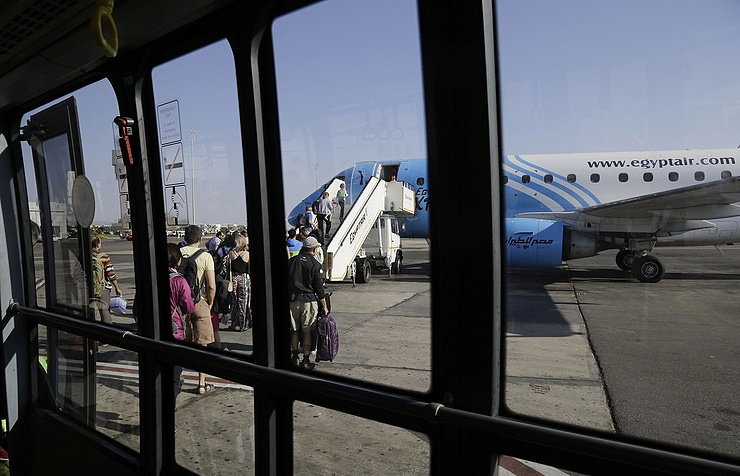 A Russian delegation will arrive in Cairo this week to discuss the status of Russian flights to Egypt, said Minister of Civil Aviation Younes al-Masry during an inauguration ceremony for the development of Terminal 2 at the International Sharm el-Sheikh Airport on Monday.
The development of security measures helped the ministry secure tourist airports, the minister clarified.
Masry also stated his hope that the Russian government will allow flights to Egyptian tourist destinations to resume as soon as possible.
Russia's largest airliner Aeroflot resumed in August 2018 flights to Cairo, ending a flight suspension that had been in place since November 2015. The suspensions was implemented in the wake of the downing of a Russian plane over the Sinai Peninsula in a suspected terrorist attack that killed 224 people.
The company operates three flights a week from Moscow to Cairo on Saturday, Monday, and Wednesday and flights from Cairo to Moscow on Sunday, Tuesday, and Thursday.
In January 2018, Russian President Vladimir Putin signed a presidential decree to resume flights between Cairo and Moscow. The countries also signed a joint civil aviation cooperation protocol.
Russian tourists formerly had the lion's share of tourism to Red Sea attractions Sharm el-Sheikh and Hurghada until the decision to suspend flights.
According to the Russian state media outlet Russia Today, at least 3.16 million tourists are expected to visit Egypt following Russia's decision to lift a ban on direct flights to Cairo.