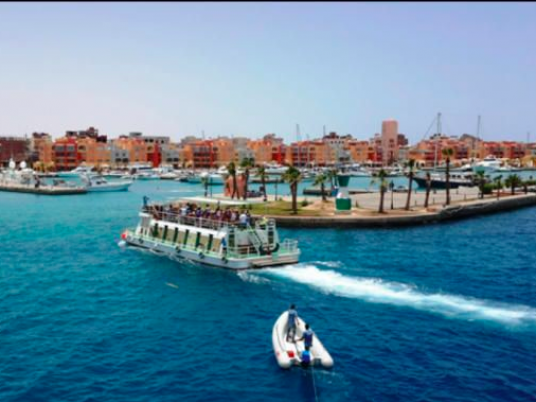 The Consul General of Russia in Hurghada Jamshed Boltaev said Sunday that he expects Russian tourism returns to Egypt within a month.
Boltaev expressed optimism as all tourism facilities are ready to receive Russians, adding that this return will be gradual.
However, he said the decision for the return of Russian tourists to Egypt may only be handled by President Vladimir Putin.
The Russian ambassador to Egypt Sergey Kirpichenko inaugurated the third Russian consulate in Egypt at the city of Hurghada. Several Russian and Egyptian personalities attended the ceremony.
Last month, Russian Transport Minister Maxim Sokolov said that flights between Russia and Egypt will most likely resume in January.
Egypt has been battling to recover the badly affected tourism sector over the course of 2016, after years of political turmoil since the 25 January revolution. This was exacerbated by the downing of the Russian plane in October 2015, which killed all 224 passengers and crew on board, most of them Russian tourists.
Different countries have demanded certain security measures be implemented in Egyptian airports for the resumption of direct flights to be considered. Russia halted all flights with Egypt after 2015 incident. Since then, Egypt has received several Russian experts who inspected the security methods at Egyptian airports.
The Egyptian government invited security experts from several nations to inspect the security arrangements, while making a deal with British security firm Control Risks for an overhaul of airport security operations.
Russia has laid down some conditions for Egypt-bound flights to run again.
Among the Russian requests are a biometric automatic control systems in an isolated area dedicated to the arrival and departure of Russian tourists, as well as the monitoring of luggage and restaurants, and the testing of flights and surveillance systems within the airport perimeter.