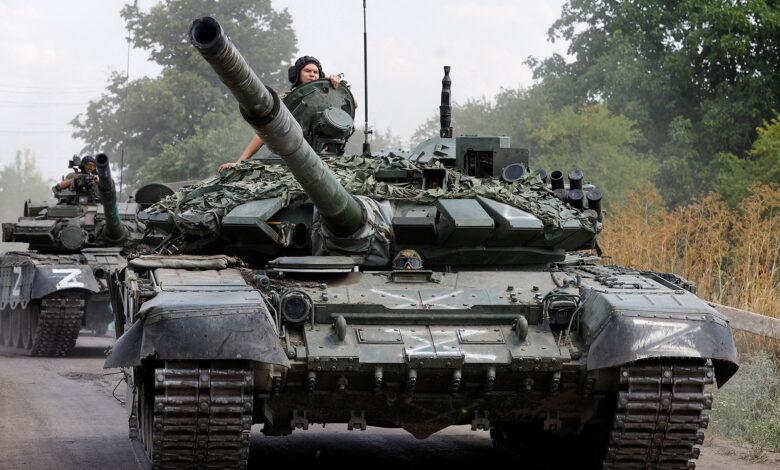 Russian forces are keeping up the pressure on the town of Bakhmut in the Donetsk region as they try to take more territory in Donbas.
The Ukrainian military said Tuesday that the Russians were conducting offensive battles in the eastern cities of Bakhmut and Avdiivka and trying to displace Ukrainian units with artillery fire.
It said that the Russians had tried to conduct "battle reconnaissance" in a string of towns and villages close to the main highway from Bakhmut towards the further eastward Luhansk region.
"Ukrainian soldiers inflicted fire damage and forced the invaders to flee," the military's General Staff said.
Down south: The General Staff said that efforts by the Russians to advance on the outskirts of Donetsk city had also been rebuffed.
Along the front lines in the Kherson, Mykolaiv and Dnipropetrovsk regions, the General Staff said Russian forces had carried out air strikes against a number of settlements.
The southern town of Nikopol, across the river from the Zaporizhzhia nuclear power plant, came under attack again overnight, according to Yevhen Yevtushenko, head of Nikopol district military administration.
Yevtushenko said 40 shells had been fired, seriously damaging industrial sites. He said the Russians were firing from under the cover of residential areas on the other side of the river.
In its latest assessment of the battlefield, the UK's Defense Ministry says that over the last month, "Russia's assault towards the town of Bakhmut has been its most successful axis in the Donbas," but also noted that Russia "has only managed to advance about 10km during this time."
"In other Donbas sectors where Russia was attempting to break through, its forces have not gained more than 3km during this 30 day period; almost certainly significantly less than planned," the Ministry says.
"Despite its continued heavy use of artillery in these areas, Russia has not been able to generate capable combat infantry in sufficient numbers to secure more substantial advances."