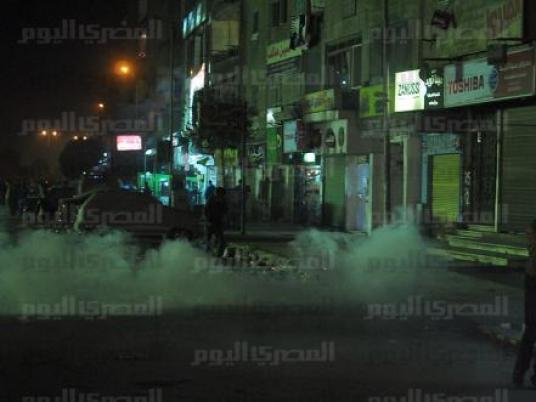 Prosecutors ordered both Abdel Rahman and Ahmed Gamal Saber, sons of prominent Salafi leader Gamal Saber, detained for four days pending investigation into multiple charges, including murder.
to four days in detention pending investigation, after it accused them of murder, incitement to murder, assembly, assault on state officials, resisting arrest, and the possession of a firearm and a white arm without a license.
Gamal's Brother Mohamed Saber, was released on LE1,000 bail.
The three defendants were arrested on Friday after, reportedly, members of the Assal and Saber families exchanged gunfire and threw Molotovs at each other following the stabbing death of high school student Saad Dorra.
Authorities say the conflict was rooted in a fight between Dorra, a member of the Assal family, and Ahmed Gamal Saber that occurred during a football match near the Shubra Preparatory School for girls.
According to police, the two got into a fistfight before Saber stabbed Dorra three times and killed him. Multiple eyewitnesses allegedly confirmed Ahmed as the instigator.
However, Saber's father, who was the presidential campaign manager for Hazem Salah Abu Ismail, said the charges had been fabricated during an interview on the Sabah Al-Balad show.
"My son was with me building a mosque," he said, denying they were involved in any fight. "I was told later that the residents destroyed the mosque."
Prosecutor General Talaat Abdallah ordered the interrogations of the defendants after the family feud killed three and injured dozens, as well as causing extensive property damage.
The case represents the first public split between the Muslim Brotherhood and Abu Ismail, who said Tuesday that the arrest was "a disgrace that will follow President Mohamed Morsy wherever he goes."
Edited translation from Al-Masry Al-Youm