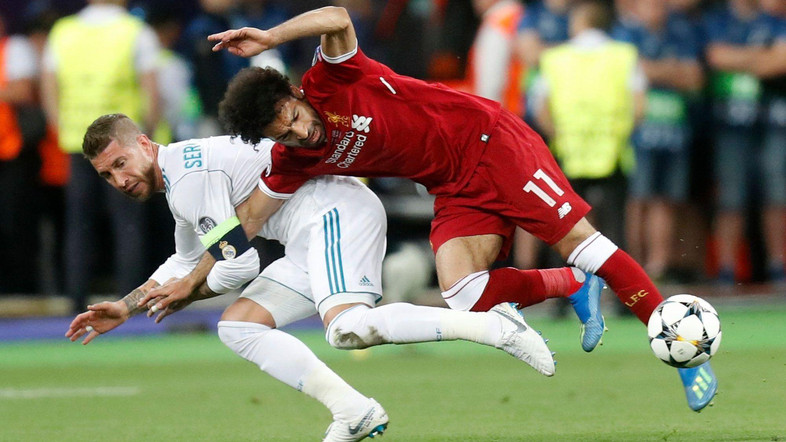 Liverpool head coach Jurgen Klopp said on Wednesday that Egyptian striker Mohamed Salah is still under his top performance due to his shoulder injury during the Champions League final against Real Madrid in May.
During a press conference prior to the match against Newcastle Club, Klopp said, "It's good. He had to adapt a bit to a slightly different position; it's not that much different, but it is different from time to time."
"But he is still – with his desire and his speed, especially on the first few yards – just impressive," he added.
Klopp mentioned that Salah was a very important part of Liverpool's tactics within the Premier League and Champions League matches.
The only problem Salah had in the beginning of the season a bit was that a part of his body was still not perfect, Klopp added.
"If you work in an office and your shoulder's not 100 percent – if it's not your writing hand it should be OK," Klopp asserted, adding, however, that "if you're a professional football player in this moment, it just keeps 10 or 15 percent away."
Salah sustained his injury on May 26 during the Champions League final, when Sergio Ramos grabbed him by the arm and tackled him. Salah promptly received treatment to return to the field, but he was unable to continue for more than two minutes.
Salah rose to fame last year after breaking records and winning several awards, most notably the Golden Boot and the Top Scorer of the Top Five Leagues.
Earlier in December, Salah won the BBC African Player of the Year for the second year in a row, having won it in 2017. He is the first Arab player to win the award two years in a row and the second African player to do so after Nigerian Jay-Jay Okocha in 2003 and 2004. He is the third Egyptian football player to win the award, after Mohamed Barakat in 2005 and Mohamed Aboutrika in 2008.
Edited translation from Al-Masry Al-Youm with additional reporting by Farah Tawfeek