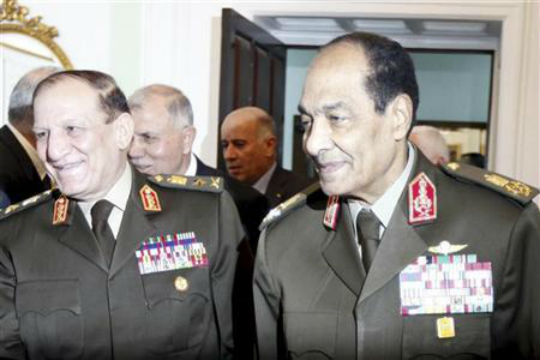 Cairo Criminal Court resumed Sunday the re-trial of former President Hosni Mubarak, his two sons Alaa and Gamal, former Interior Minister Habib al-Adly and six of his aides over the killing of protesters during the 25 January uprising and financial corruption.
The court heard the testimony Sami Anan, former chief of staff of the Armed Forces on Sunday, as well as
Field Marshal Mohamed Hussein Tantawi, former Defense Minister, on Saturday in a secret sessiion.
The court discussed with Tantawi the situation in Egypt before, during, and after January 25 for over three hours.
Edited translation from Al-Masry Al-Youm