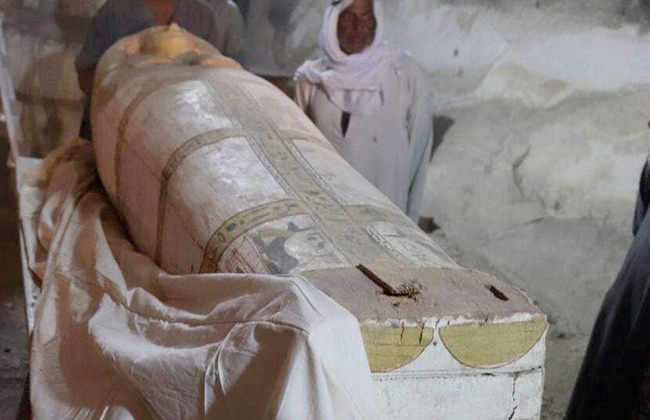 The French Institute for Oriental Archaeology's mission has unearthed a sandstone panel and a wooden ark dated back to the 18th Dynasty of Pharaonic Egypt in the northern area of El-Assasif Necropolis in Luxor.
The mission found the ark and the panel in good condition. It only lost part of the leg, Secretary General of the Supreme Council of Antiquities Mostafa Waziri said.
The ark was covered with a 1.7-meter layer of masonry, with the name "Boya" engraved on the ark.
Meanwhile, head of the mission Frederick Cullen said that the panel was engraved with three texts regarding the offering of sacrifices and names of two senior state men, Titi Ankh and Ineni of the Theban Tomb TT81.
The French Institute for Oriental Archaeology (IFAO) in Cairo is one of the major French research centers abroad. It aims to study the successive civilizations of Egypt from prehistory until the modern era, covering all eras, including Pharaonic Egypt, antiquity and the Islamic period.
Edited translation from Al-Masry Al-Youm