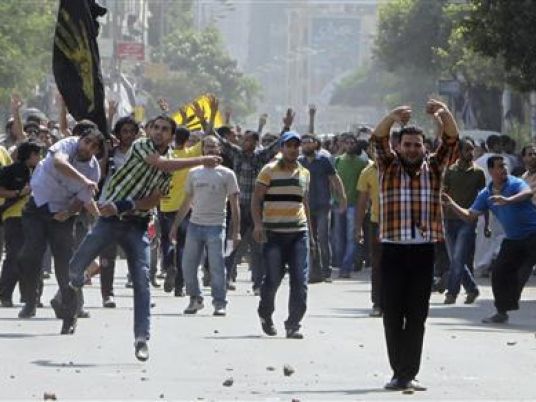 The Muslim Brotherhood has claimed that the Supreme Council of the Armed Forces (SCAF), which ruled Egypt in the transitional period following the ouster of President Hosni Mubarak, planned the Mohamed Mahmoud street killings of November 2011.
The beleaguered Islamist group claimed that SCAF was looking for an excuse at the time to delay parliamentary elections so that it could remain in power.
As a result the army and police assaulted revolutionaries who wanted an end to military rule, the Brotherhood claimed.
"As the elections drew closer the Brotherhood realised that some were trying to plot to create a crisis that would lead to postponing or cancelling the elections," a Brotherhood statement claimed SundayThose behind the plot included SCAF, which wanted to remain in power, the political parties that discovered they had no popularity, enemies of the revolution of the old regime and states that hate the revolution…some of these powers paid money to rent some to [engage in] sabotage."
It said the military council used to ask the group not to hold demonstrations, except on 19 November when it explicitly asked it to demonstrate on Mohamed Mahmoud street, which it knew was a trap intended to drag the group into a massacre similar to that of Rabaa al-Adaweya Square.
"We tell those facts to prove that we did not abandon the revolution," the group said in its statement. "We seek good for the country while others seek bloodshed."
"Whoever wants to follow us may do so," the statement said. "As to the others, God is watching them."
Edited translation from Al-Masr Al-Youm