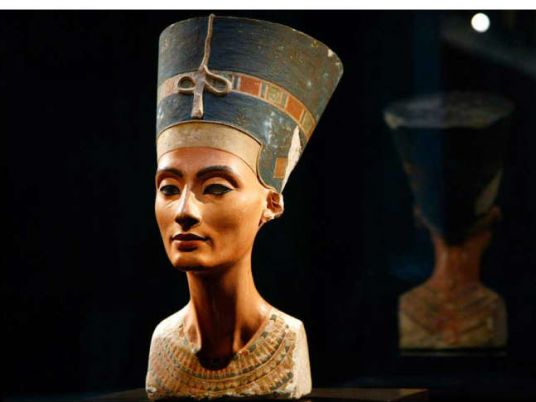 There is no clear evidence that a hidden chamber exists behind Tutankhamun's tomb, according to preliminary results from research carried out by the Antiquities Ministry, in collaboration with the Cairo University Faculty of Engineering and the French Heritage Preservation Center.
British archaeologist Nicholas Reeves had announced earlier this year that he believed Queen Nerfertiti's tomb may lay in a chamber behind a wall within King Tut's burial tomb.
Sources said the tomb was scanned for 24 hours using infrared technology that measures variations in the temperature of the walls. They said that detecting different temperatures may point to a vacuum behind the wall, which was not the case here, as the temperature of all the walls was even.
Regardless, the sources insisted this does not mean Reeves is wrong, adding that the research will be conducted again for a longer period of time, and that this technology has previously proven to be effective in France, Italy and Germany.
Edited translation from Al-Masry Al-Youm