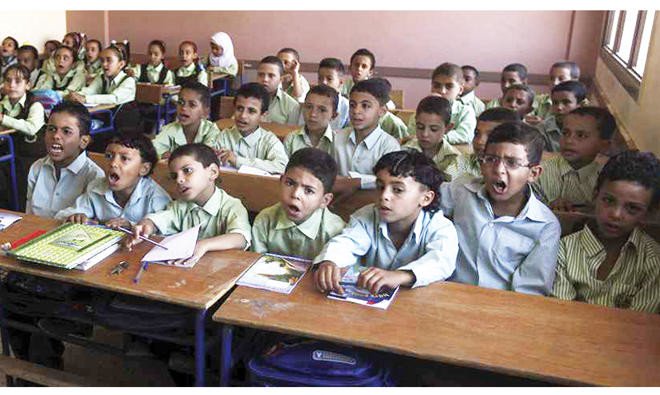 Minister of Education Tarek Shawki on Monday denied claims that Egypt's second school semester would be postponed due to the coronavirus.
"Postponement has not been discussed at all inside the ministry," he asserted.
During a phone interview with the "Belwarka wel-Qalam" program on TEN TV Channel, the Minister said that the cabinet in January discussed the return of Egyptians from China.
Shawki urged people to avoid listening to rumors, stressing that "If there is any concern for the children, we will say."
He expressed astonishment that people trusted the rumors but not the ministry's statement refuting it.
No cases of coronavirus have been reported in Egypt, but the Ministry of Health said last week that officials had started issuing "health monitoring cards" to travelers arriving from China at the Cairo International Airport, according to the head of the Preventive Medicine Sector at Egypt's Ministry of Health Alaa Eid.
Moreover, arrivals to Egypt from areas where the virus appeared underwent a medical examination before being admitted in the country, as part of a precautionary plan developed by the Health Ministry.

Egypt also announced the deployment of 10 "self-sanitizing" ambulances equipped to deal with potential cases of coronavirus, at a cost of LE5.5 million each.
The World Health Organization declared a global emergency on Friday over the new coronavirus, with the death toll as of Monday having climbed to over 360 in mainland China.