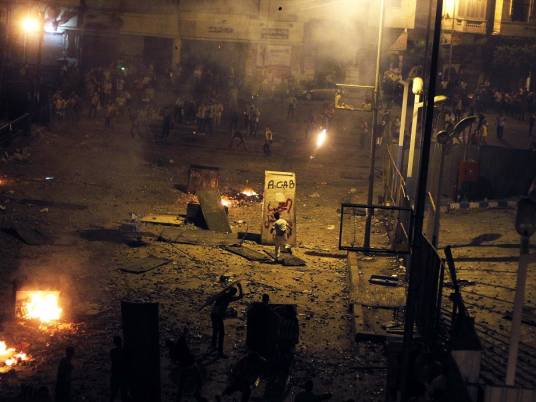 Police have arrested 401 people and referred them to interrogation over involvement in clashes that erupted at Cairo's Ramsis Square between supporters of ousted president Mohamed Morsy and police forces backed by citizens, security sources said.
The Health Ministry declared that seven people died and 261 others were injured in the clashes at Ramsis, 6th of October Bridge, al-Nahda Square, and Bahr al-Aazam Street.
The source told state-run MENA that the clashes left 17 police officers injured, seven of them from BB gun shots.
The encounters erupted after Morsy's backers marched from their sit-in at Rabaa al-Adaweya Square to Ramsis. They were joined by others near al-Fatah Mosque who brought a lorry laden with bricks, which they used to block the bridge.
Edited translation from MENA