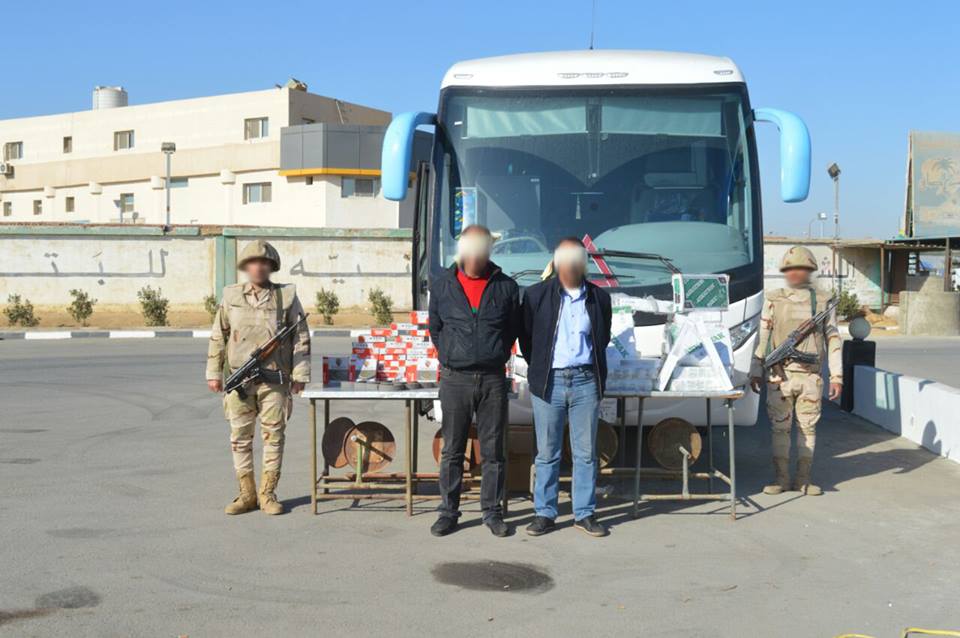 The Third Field Army's law enforcement forces arrested three takfirists who were were monitoring the forces' movements. Forces also discovered and destroyed an explosive device, which was to be used to target security forces in the central Sinai region, said Armed Forces' Spokesperson, Tamer al-Refai, on Tuesday.
Refai's statement added that military forces destroyed numerous dens containing large amounts of fuel and subsistence materials used by the takfiri elements.
The forces also destroyed six farms used for growing cannabis, and a stock containing a ton of cannabis, in addition to seizing two pick-up trucks carrying large amounts of cannabis.
While tightening the control of the crossings leading to central Sinai, security forces seized a bus containing a large amount of welding wire, and motorcycle spare parts to be sent to the takfirists.
Edited translation from al-Masry al-Youm