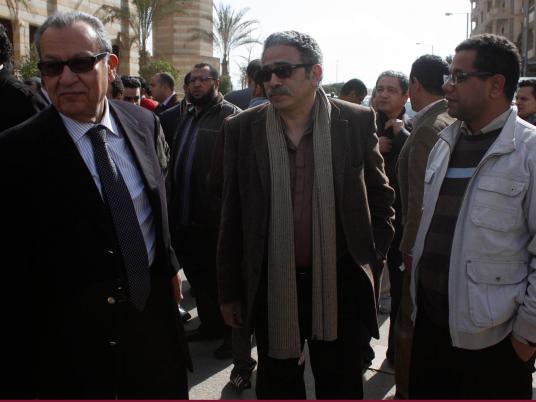 Giza security services on Wednesday freed a composer and a director who had been kidnapped for two days in Qalyubiya.
The security forces attacked the apartment located in Qalyubiya where composer Salah al-Sharnouby and Director Amr Zahra were kept, and arrested the primary suspect, a security source told Al-Masry Al-Youm.
The two men were kidnapped when a woman who claimed she was an Arab singer told Sharnouby she wanted him to write music for her, according to preliminary investigations.
The woman took the two men to Qalyubiya, where the other suspects in the case then kidnapped them.
Sharnouby's wife on Monday had reported that unknown people kidnapped her husband and asked for a ransom of US$180,000.
Investigators also found that the accused kidnappers had used Sharnouby's mobile phone to call his wife. Security services traced the call to their location in Qalyubiya.
Translated from Al-Masry Al-Youm