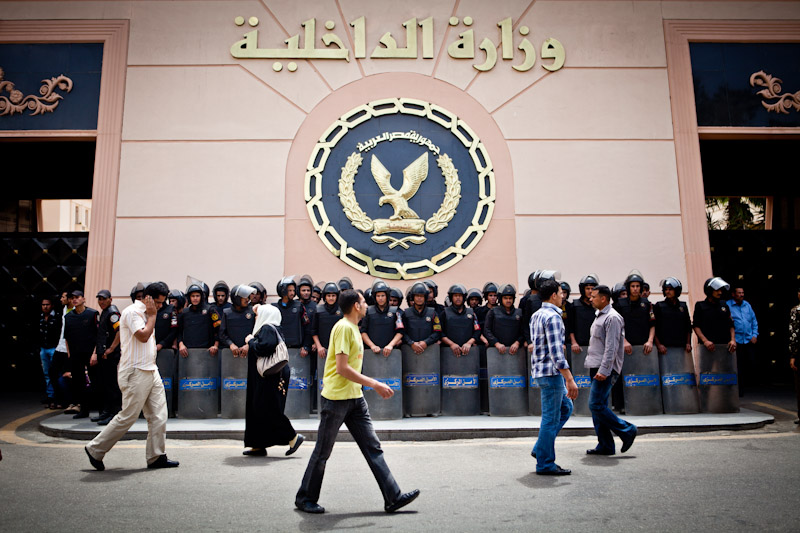 An Egyptian security official on Wednesday denied the involvement of police in the killing of a detainee late last week. The victim's family claims he was tortured to death at Misr al-Qadeema police station, prompting dozens of people on Tuesday to attack the station.
Ayman al-Saeedy, the head of the police station, told reporters that the man was arrested when he was caught stealing several days ago. He alleged that the suspect suffered from breathing problems and died upon arriving at the hospital.
The website of the privately owned newspaper Youm7 reported on Friday that 50-year-old Mohie al-Sharkawy, who was accused in a drug-related case, had died at a police station due to circulatory failure.
The victim's cousin alleged the officers brought him into the police station to question him and then tortured him to death. He said his cousin suffered from a mental illness.
The police officers at the station sent the body to Qasr al-Aini Hospital, according to the victim's cousin, who claims that the ER refused to accept the body after an examination showed he died of internal bleeding caused by torture.
The family filed a report of the incident and took the body to the Zeinhom morgue for an autopsy by a medical examiner.
Police torture of detainees was a routine practice under the rule of ex-President Hosni Mubarak. The death of Khaled Saeed, a young man in his late twenties who was killed at the hands of police officers in 2010, was one of the triggers for the demonstrations that ousted Mubarak during the 25 January revolution.
Edited translation from Al-Masry Al-Youm