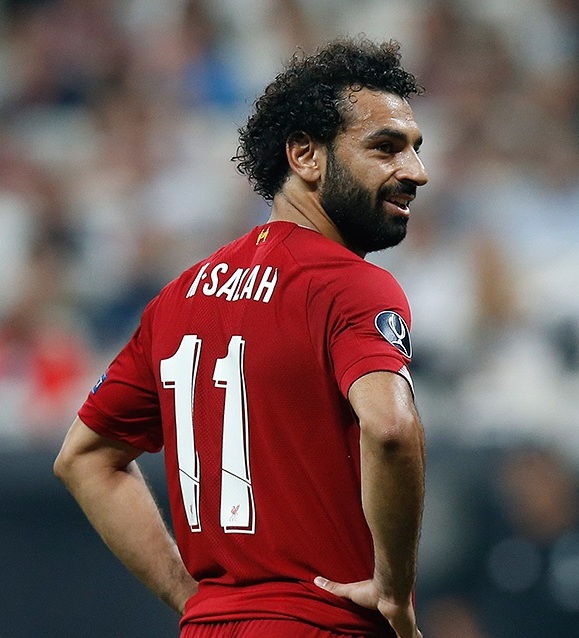 British newspaper The Guardian announced its "100 best male footballers in the world 2022" list based on a vote of 206 sports journalists.
Topping the list was Argentina's Lionel Messi, the star of Paris Saint-Germain, who crowned his country with the Qatar World Cup 2022, followed by Frenchman Kylian Mbappe, then French Karim Benzema, captain of Real Madrid.
The Norwegian Erling Haaland, the Manchester City striker, came in fourth place, followed by the Croatian Luka Modric, the star of Real Madrid's midfield, while the star of the Egyptian national team, Liverpool FC striker, Mohamed Salah, ranked tenth.
Salah fell seven places compared to last year, when he won third place, behind Robert Lewandowski, who finished first, and Lionel Messi, who finished second in the newspapers 2021 list.
The newspaper highlighted Salah's biggest achievements with Liverpool FC in 2022, as he contributed to Liverpool reaching the Champions League final, three times in five seasons.
However the Guardian also noted the disappointments Salah faced with the Egyptian national team, on top of which was the loss of the African Cup of Nations final and the qualifying card for the 2022 Qatar World Cup.
Seven Arabs this year
Seven Arab players booked their places in The Guardian list, amid Moroccan domination, after the historic achievement of the Atlas Lions in the World Cup in Qatar, as the first Arab and African team to reach the semi-finals of the World Cup.
Moroccan Achraf Hakimi ranked sixteenth in the list, and Yassine Bono, goalkeeper of the Spanish Sevilla, ranked 43rd, then Sofyan Amrabat the Italian Fiorentina midfielder came in 49th.
Algerian Riyad Mahrez, the star of Manchester City, ranked 57th, while the Moroccan duo, Hakim Ziyech and Azzedine Ounahi, ranked 63rd and 79th, respectively.
Cristiano Ronaldo, star of the Saudi al-Nassr, was absent from the list of the top ten, occupying the position of The 51st.