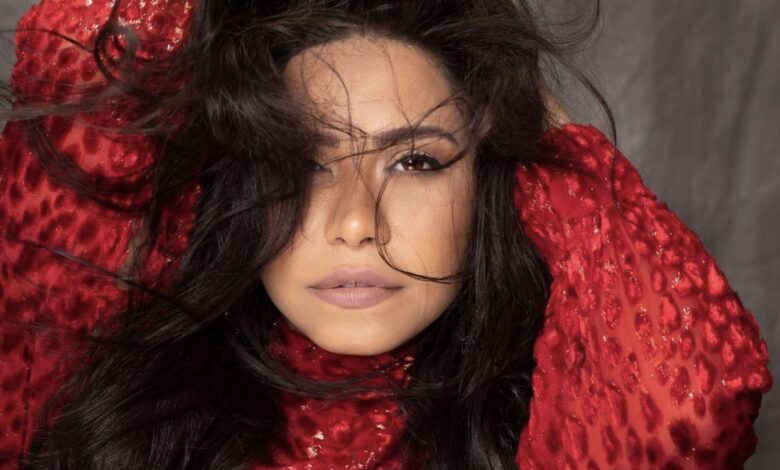 Egyptian singer Sherine Abdel-Wahab's lawyer Yasser Kantoush issued a statement denying false news spread on social media about the death of Abdel Wahab in hospital.
In a post on his personal page on Facebook, Kantoush urged people to always check the facts and not to spread harmful misinformation.

He added his office will track the source of those rumors, and take legal against those who spread these "malicious" rumors without evidence, violating the artist's private life.
Recovering health
The head of the Egyptian Syndicate of Musical Professions Mostafa Kamel revealed that singer Sherine Abdel-Wahab is beginning to recover from her recent crisis of health.
During a phone-in with TV host Amr Adib on his show "al-Hekaya" (The Story), on MBC Masr, Kamel said that "Sherine is in a state of recovery now, and Mimi Fouad, her business manager, is always the one who reassures me about her."
"Mimi spoke with Sherine in a one-minute phone call, the whole minute she asked about me, and she asked to send me a congratulatory message, and I received from her the most precious bouquet of roses during the recent period."
Family speaks out
Sherine Abdel-Wahab's family issued an official statement commenting on the singer's recent health crisis.
The statement read: "Due to the Public Prosecution's decision not to publish any news or statements in the current period, we ask journalists and media professionals to abide by this. We thank them for their interest and support for us."
Abdel-Wahab's lawyer retracted on the complaint he had filed against his client's brother.
Abdel Wahab's lawyer, said that when he filed a complaint against Sherine's brother, he did not know the whole truth at the time.
Sherine in trouble
Kantoush acknowledged that a medical report belonging to Abdel Wahab confirmed her need to stay in hospital for treatment, while her brother confirmed that she was abusing drugs which prompted him to take her to hospital.
Kantoush said, in televised statements, that the hospital specialists explained that she needed a month for treatment, but she had the right to leave the hospital to be treated wherever she desired.
The lawyer added that some of her friends offered to send her outside Egypt for treatment.
An informed source denied that public prosecutors referred the case where Abdel Wahab accuses her ex-husband Hossam Habib of threatening her using a firearm, to court, adding the case was yet being investigated.