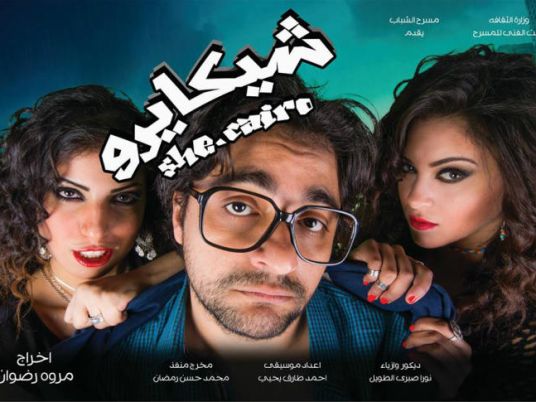 Ossama Raouf, director of the Youth Theater, said that only two dates were left for each of the productions of "Shicairo" and "Romeo and Juliet".
The last two shows of "Shicairo" will be on May 7 and 8, while "Romeo and Juliet" will be performed on May 3 and 4.
The two plays continue to have public and critical success, apart from diverse other plays that primarily address young people, said Raouf.
Upcoming plays to be performed starting mid-May, include "Sahra Melouky" at al-Midan Theater (Cairo Opera House), "Wedad" at the Youth Theater and "Le'b Eyal" at the Floating Theater in the Manial district.
Edited translation from Al-Masry Al-Youm