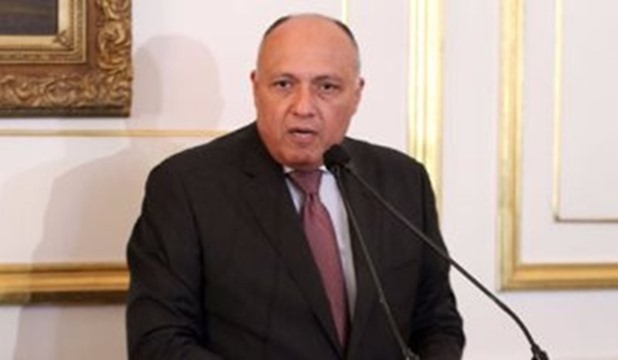 Foreign Minister and President of the 27th United Nations Climate Change Conference (COP27) Sameh Shoukry stressed that international partners should raise financial contributions for financing climate action.
He made the remarks on Wednesday during a meeting with Irish Foreign Minister Simon Coveney on the fringe of COP27, Egyptian Foreign Ministry Spokesman Ahmed Abu Zeid said.
The Irish foreign minister hailed Egypt's organization of the international event.
He said his country is committed to upping its contribution to the international climate action and committing to the aspired goals of the conference in various domains.
For his part, Shoukry underlined the importance of confidence among various parties participating in COP27 in order to reach common visions on various issues.
The talks also tackled a host of regional and international issues, topped by the Russian-Ukrainian crisis as well as the Palestinian cause.
During the talks, Shoukry stressed Egypt's steadfast stand on the importance of reviving the Middle East peace process under the two-state solution.
MENA