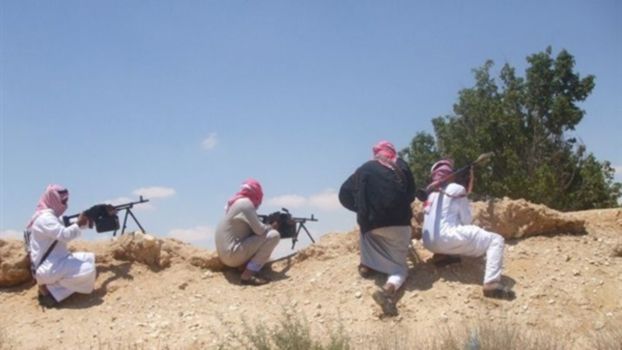 Following the attack on the al-Rawda mosque in the city of Bir al-Abd in Egypt's North Sinai on Friday that killed 308 people, the Union of Sinai Tribes is vowing to eliminate the presence of militants in the restive peninsula.
In a statement, the Union said that they will not be consoled until each and every militant in the Sinai is eliminated, asserting that no mercy will be shown towards them.
"The massacre that was carried out against the residents of the al-Rawda village will turn into a burning fire that will eliminate you [the perpetrators]. We [the Sinai tribes] do not have trials or prisons," the statement read, in a direct address to the militants.
The Union called on the young men of Sinai's tribes to join the operation that Egypt's army is carrying out in the al-Bars area south of Rafah against militant elements.
The statement also noted that the Bir al-Abd village was targeted in an act of revenge because its residents repeatedly had refused to be subordinated to the will of militants in the area.
On Saturday, following an inspection of the scene of the attack by Egyptian prosecutors, the country's top prosecutor Nabil Sadek said in a statement that the death toll of the mosque attack had risen to 305, including 27 children, while another 128 were injured.
Sadek went on to say that between 25 and 30 terrorists, who carried an Islamic State flag, carried out the attack by opening fire on worshippers from the mosque's 12 windows while also detonating an explosive device.
They used five four-wheel drive vehicles and set fire to 7 vehicles belonging to local residents.
The injured testified to the prosecutor that some of the perpetrators were masked, while others were not, and they had a black flag that read "There is no god but God. Muhammad is the messenger of God".
The attackers, who according to witnesses wore military-like attire, randomly shot worshippers throughout the attack.
The attack, the deadliest in Egypt's modern history, has been widely condemned across Egypt and the world and condolences have been pouring in from foreign dignitaries and religious and civil institutions within the country and abroad.