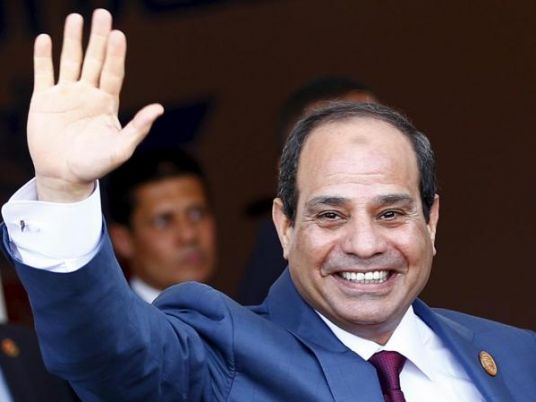 Egypt is set to carry out numerous measures to "ease the burdens of the average Egyptian citizen," President Abdel Fattah al-Sisi announced on Tuesday, at an iftar ceremony hosted by the Family House organization.
The first measure, involves an 140 percent increase of monthly subsidy cards to 50 Egyptian pounds per person from 21 pounds currently, for which LE85 billion has been allocated from the state's budget.
The higher monthly food subsidy allowance will come into effect starting July 1, an official at the supply ministry told Reuters.
Egypt has been hit by soaring inflation since it floated its currency in November. However, the country's annual inflation rate eased to 30.9 percent this May, down from 32.9 percent in April, and up from 12.2 percent a year earlier.
Around 71 million people use the state's subsidy cards to buy essential food products.
The second measure will see state pension payments increase 15 percent for 10 million pensioners, with a state budget of LE190 billion allotted.
Egypt's parliament approved on Tuesday the draft law to increase pensions to a minimum of LE150 and maximum of LE551.
The Minister of Social Solidarity Ghada Wali said that the increase will benefit about 9.4 million citizens entitled to pensions.
An increase in financial support provided to the Takaful and Karama Program serves as the third measure, with a total rise worth LE8.25 billion — an increase from LE4 billion last year.
Egypt established the Takaful and Karama Program in 2015 in an aim to protect lower income citizens through financial support.
Egypt's cabinet agreed in May to assign LE43 billion to the social security budget for the financial year 2017/2018.
Meanwhile, a seven percent periodic bonus for public employees covered by the country's civil service law is to be introduced, as well as a seven percent raise in base salaries.
Additionally, a 10 percent periodic bonus and raise in base salaries for public employees not covered by the country's civil service law is also to be introduced. 
The sixth measure will see more tax breaks for low income brackets (the first three income tax brackets), given that parliament voted on Monday to raise the minimum income tax threshold to LE7,200 a year from LE6,500.
Self-employed people or those working in trade or industry making LE7,200 a year or less will not be taxed on income; public and private sector employees earning up to LE14,200  are to be exempt.
The seventh measure taken to combat austerity will freeze taxation of agricultural lands for three years.
Egypt's economy has been struggling since the 2011 uprising drove foreign investors and tourists away, however, the government hopes a US $12 billion International Monetary Fund lending program signed last year will put the country's economy on the road to recovery.