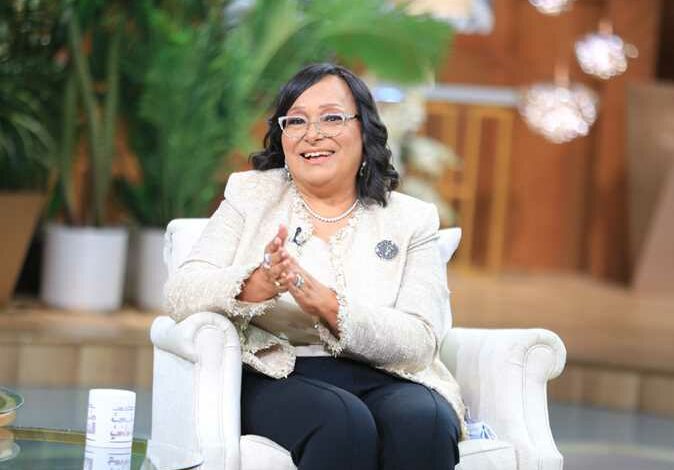 Egyptian President Abdel Fattah al-Sisi dispatched Brigadier General Mohamed al-Malki to offer condolences over the death of former parliamentarian Anissa Hassouna to her family.
Hassouna, the CEO of People's Hospital for Children, and former MP, passed away on Sunday after years of fighting cancer.
A large number of public figures participated in Hassouna's funeral ceremony on Monday, including Mahmoud al-Khatib, Chairman of the Board of Directors of Al-Ahly Sporting Club, Adel al-Adawy, the former Minister of Health, and actress Bushra, in addition to a large number of employees and workers at the People's Hospital for Children, which the late MP helped establish.
Hassouna's funeral started at the Police Mosque in Sheikh Zayed City, 6th of October City, on Monday, with the participation of some public figures and the family of the late MP. Her final resting place was in the Basateen area next to the Kahlawi cemetery.
The head of the National Council for Human Rights Moushira Khattab, was amongst those who mourned the late MP.
With her passing Egypt lost a significant rolemodel for Egyptian women in the public, the council said, highlighting that her career was was full of many accomplishments as she faithfully served her nation.
The Arab Organization for Human Rights also mourned Hassouna, whom the organization described as pioneer of civil and humanitarian work, and confirmed that she was honored by her late membership in it and her participation in the establishment of the organization's country group in Egypt in 2004.
One of Hassouna's most prominent contributions was in civil charitable work, where she assumed the executive management at the stage of establishing the Magdi Yacoub Hospital for Pediatric Cardiology for several years until its institutional structure was completed, and then assumed the executive management of the People's Hospital for Heart Diseases for Children in Shubra district, north of Cairo.