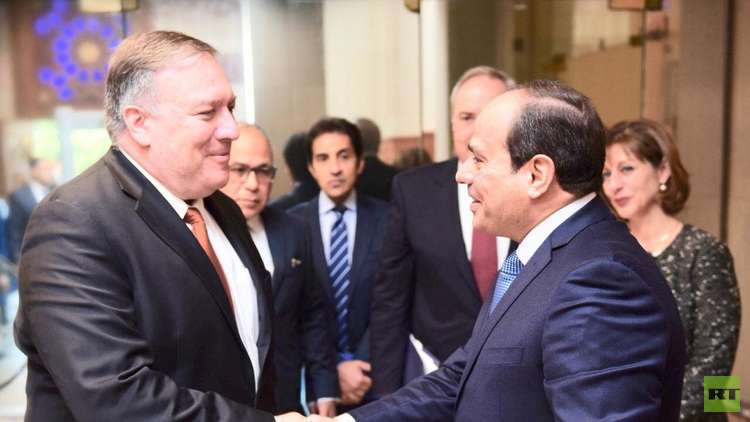 Egypt's President Abdel Fattah al-Sisi on Sunday met with US Secretary of State Mike Pompeo in Berlin, asserting that Egypt is keen on deepening strategic relations with the US to preserve the Middle East's security and stability, said the Egyptian Presidency's Spokesperson Bassam Rady.
Pompeo said that the US administration will continue to enhance cooperation with Egypt across various fields, support Egypt's efforts to achieve comprehensive and sustainable development, and offer solutions for regional crises.
Sisi and Pompeo then discussed developments in the situation in Libya, asserting that the Libyan crisis needs solutions regarding its political, economic, security aspects and the formulation of a clear mechanism to implement these solutions.
They also discussed US efforts in sponsoring the Grand Ethiopian Renaissance Dam (GERD), and reaching a comprehensive agreement that preserves Egypt's historical rights in the Nile's waters.
Pompeo stressed that the US administration is keen on making the tripartite negotiations successful and reaching positive and fair results that preserve the rights of Egypt, Ethiopia and Sudan.
Edited translation from Al-Masry Al-Youm