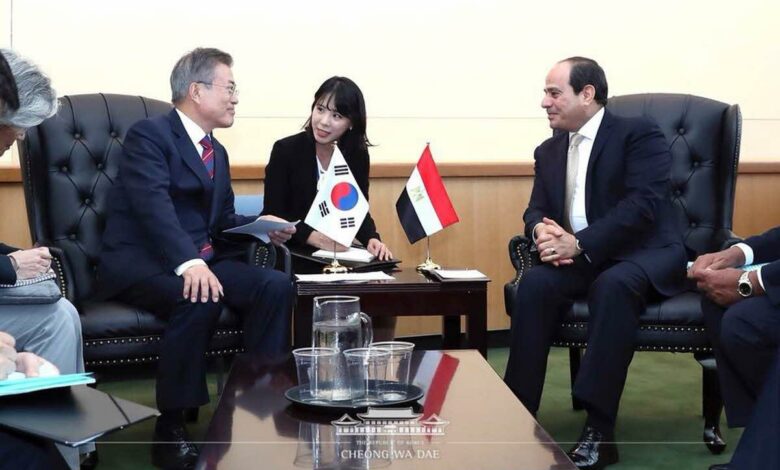 On Thursday, President Abdel Fattah al-Sisi received, at the Ettihadeya Presidential Palace, President of South Korea, Moon Jae-in in an official reception ceremony, where the two national anthems were played in the presence of the guards of honor.
On Wednesday evening, Jae-in arrived at Cairo International Airport on the first visit of a South Korean president to Egypt in nearly 16 years.
Jae-in's visit to Cairo, which will last until Friday, comes as part of a tour of the Middle East that includes the UAE and Saudi Arabia.
The visit of the Korean President Jae-in is the first by a Korean president in 16 years, the Korean ambassador to Cairo Hong Jin-wook, said, adding that the Korean president's visit to Egypt aims to follow up on existing projects and also discuss future projects between the two countries.