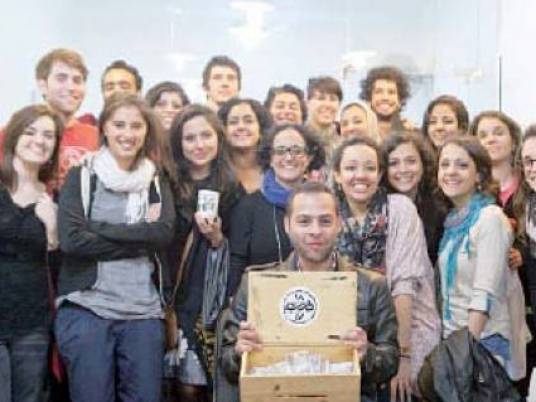 President Abdel Fattah Al Sisi urged on Wednesday the Chinese companies to contribute to Egypt's development projects meant to boost the national economy.
Sisi, at a meeting with heads of a number of Chinese companies investing in Egypt, said the Egyptian government started putting into effect an economic road map to recover the national economy, worst hit by the unrest that followed January 25 revolution.
Sisi said this meeting is important as it offers a chance to know how far the projects carried out by these Chinese companies in Egypt are progressing.
He promised to offer all needed facilities to Chinese companies seeking to carry out industrial projects as part of Suez Canal Development Corridor.
Chinese companies can also pump their money into the 1.5-million-feddan land reclamation project and the administrative capital project to be set up on a six-million-meter area within the coming two years, the president said.
They can also invest in setting up the new Alamein coastal city, Sisi said.
Assuring Chinese investors, Sisi pointed out to the package of laws and regulations that were lately adopted to facilitate investment in Egypt through the one-stop-shop system.
The Egyptian economy began to improve, he said, adding that the volume of foreign direct investments rose to 5.7 billion dollars and that the 2014/2015 economic growth rate hit 4.2 percent.
Expected economic growth rate in 2015/2016 is 5.2 per cent, Sisi said, adding that "We need to increase the economic growth rate to 7 percent as quickly as possible."
He expressed appreciation for Chinese investors who increased their investments in Egypt over the past period.
Sisi said he gave directives to the government to iron out all hurdles facing the Chinese companies in Egypt, hoping they will increase the number of their projects in Egypt within the coming period.