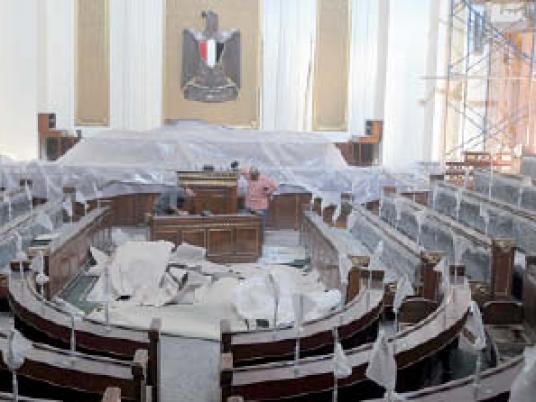 As the country gears up for parliamentary elections, expected to be held within the next two months, sources say that the Muslim Brotherhood's Freedom and Justice Party is being rocked by disputes over electoral lists.
Party leaders and governorate deputies have been having disagreements on choosing candidates to head the electoral lists in the upcoming House of Representatives elections, as well as candidates for the individual seats.
This came amid a tendency to nominate the party leading figures to compete for individual seats to leave places for young people and women on the lists.
Sources, who asked to remain unnamed, told Al-Masry Al-Youm that the party intends to nominate its leading members Mohamed al-Beltagy, Farid Ismail, Ibrahim Abou Ouf, Helmy al-Gazzar, and Mahmoud Amer, as individuals to face figures of the dissolved National Democratic Party.
Some leaders, however, want to run on the top of an electoral list for fear of being in an unguaranteed competition.
Individual seats will involve fierce competition, reportedly from former NDP members attempting to prevent a Brotherhood majority, leading some Brotherhood members to refuse to compete for them in them out of fear of having to bear excessive economic burdens associated with election campaigns on their own.
Ibrahim Abu Ouf, a member of the supreme body of the party, said the party has not yet settled on the candidates chosen for individual seats.
Edited translation from Al-Masry Al-Youm