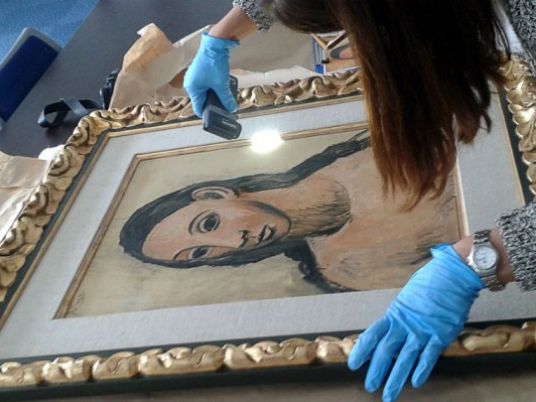 Courts are prosecuting a prominent Spanish banker accused of trying to smuggle a 26 million-euro Picasso painting out of Spain on a yacht, sources said Friday.
Jaime Botin, former head of Spanish lender Bankinter and a member of the family that founded giant lender Santander, has been trying to get the painting out of the country for months.
French customs seized the work "Head of a Young Girl", worth the equivalent of about $30 million, on July 31 on board the yacht in Corsica.
The Spanish state has taken possession of the painting and handed it to the Reina Sofia modern art museum in Madrid.
Picasso painted it during his pre-Cubist phase in Gosol, Catalonia, in 1906. It was bought in London in 1977.
A court in the affluent suburb of Pozuelo de Alarcon is investigating Botin, who has an appeal pending against the judicial procedures, sources close to the investigation said.
He had been trying since 2012 to get permission to export the work but Spanish authorities refused on the grounds that it was a unique example in Spain of that period of Picasso's work.
It was seized on board the "Adix", a British-flagged yacht.
Botin's lawyers have argued that the artwork counts as property under British law.
But the Spanish courts in May ruled he could not export it on board the yacht which was moored in the Spanish port of Valencia.
Auction house Christie's had already tried to export the painting to Britain on Botin's behalf in 2012 but the Spanish culture ministry blocked that move.
Botin later claimed that the picture was not in Spain after all and that he owned it indirectly through a Panamanian company.