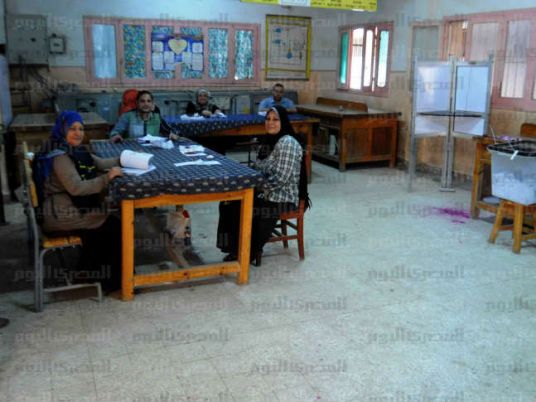 The al-Dostour political party said it will not participate in the upcoming parliamentary elections, citing a "strong tendency to narrow the political sphere," on Saturday.
The party said in a statement "that the current political environment does not encourage parties to participate in public life."
The Dostour party said there is a tendency to limit political life to "people with narrow interests, influence and money." It added that this was reflected in the government's "rejection of our repeated requests to amend" the law governing the upcoming poll.
The law was issued in June 2014 and has been met with criticism by several political parties that have called for its amendment before the elections are held.
The parliamentary elections are due to be held over two phases, with the first running from March 22 to 23 and the second phase being held on April 26 and 27.
The party said that there are doubts on the possibility of holding the elections in a "free atmosphere" because of continued "grave human rights violations," citing the "arrests of dozens of youth" from political parties and the death of Shaimaa al-Sabbagh, an activist who was killed during a protest last month.
The Socialist Popular Alliance Party, who Sabbagh was a member of, announced on January 29 that it has decided to suspend participation in the upcoming elections until five "urgent" demands are met, including the dismissal of current Interior Minister Mohamed Ibrahim and "restructuring" the ministry of interior.
By deciding to abstain, Dostour party joins a list of parties that will not partake in the upcoming elections.
On Wednesday, Strong Egypt party, headed by former presidential candidate Abdel Moneim Aboul Fotouh, announced that it will not take part in the upcoming elections "given the absence of a democratic environment."
Last month, the Popular Current Party, initially founded by leftist politician and former presidential candidate Hamdeen Sabahi, said it will not participate in the elections.
Once completed, the parliamentary elections are considered the last step in the political roadmap that was announced by the military after the ouster of Islamist President Mohamed Mursi in July 2013, following mass protests against his rule.
The legislature will be made up of 567 seats and will be the first elected under President Abdel Fattah al-Sisi.