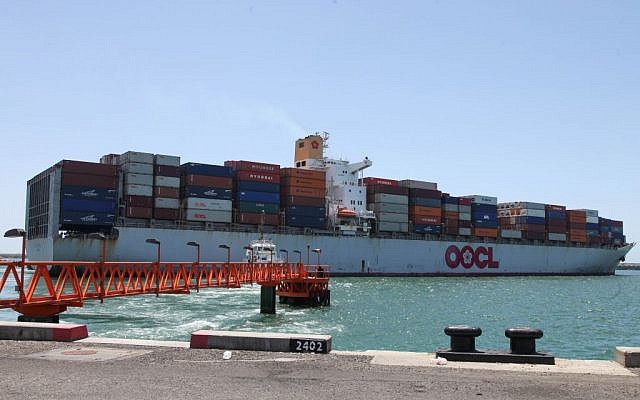 Chairman of the Suez Canal Authority (SCA) Mohab Mamish said that traffic passing through the Suez Canal in both directions summed to 65 vessels with a total cargo tonnage of 5 million on Wednesday.
Twenty-nine ships passed through the canal coming from the north, carrying a total of 1.8 million tons, while 36 ships crossed from the south carrying 3.2 million tons, Mamish added in a statement.
The canal witnessed the passage of 13 giant vessels carrying more than 150,000 tons of cargo onboard each ship in addition to four large vessels that crossed within the cargo range of 100,000 to 150,000 tons per ship.
The largest ship that crossed the canal on Wednesday coming from the north was Marshall Islands ship carrying 200,002 tons of cargo, Mamish said, adding that it came from the Netherlands and was heading to the United Arab Emirates.
Meanwhile, Hong Kong's container ship OOCL SCANDINAVIA topped the load lists of the convoys from the south, carrying of 220,007 tons. It came from Singapore and was heading to the United Kingdom.
Traffic passing through the Suez Canal on Wednesday reached the second highest daily traffic recorded in the history of the canal, Suez Canal Authority Chairman Mohab Mamish announced, adding that 72 vessels with a total tonnage of 5.1 million tons crossed the canal in both directions.
Edited translation from Al-Masry Al-Youm