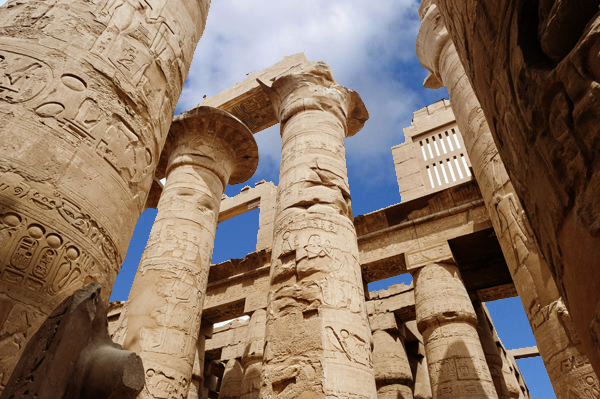 On Tuesday, June 21, 2022, the sun will fall perpendicular on six Pharaonic temples in the governorates of the New Valley, Luxor, Qena, Sohag and Aswan, in Upper Egypt, on an occasion related to the so-called "summer solstice day".
Summer Solstice Day is a phenomenon that is repeated on June 21 of each year, according to Ayman Abu Zeid, head of the Egyptian Association for Tourism and Archaeological Development.
Abu Zeid said that the sun will fall perpendicular on the temples: Abydos, Hebes, Edfu, Dendera, and Ramses III and Ptah, in the Karnak temples' group.
He explained that solar light beams sneak through openings in the roof of the five temples, to light up the darkness inside those temples, marking the beginning of the summer season, according to the ancient Egyptian calendar.
While the sun sets among the columns and monuments of the famous Pharaonic Karnak temples in Luxor.
An Egyptian academic who specializes in observing Pharaonic phenomena in ancient Egypt's temples, Ahmed Awad, said that a research team headed by him was able to monitor 22 astronomical phenomena inside ancient temples and shrines in six Egyptian governorates.
He added that these phenomena confirm that the ancient Egyptians had a great and astonishing knowledge of astronomy.