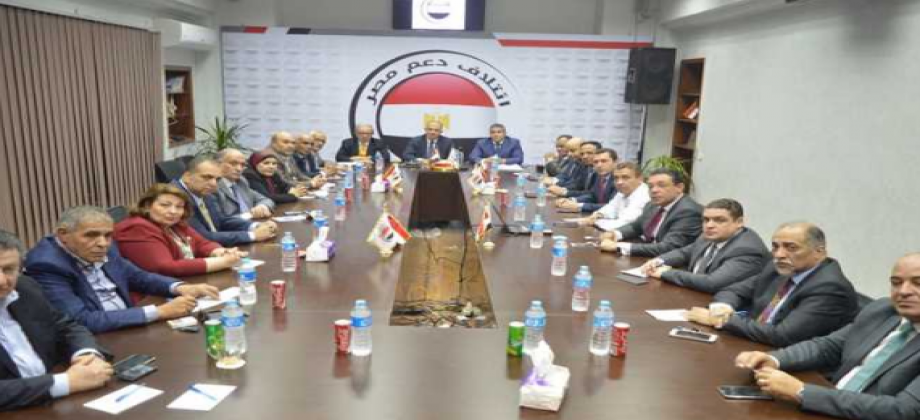 Around 100 partisan and independent parliamentary members met with Parliament Speaker Ali Abdel Aal in the Shura Council's lobby to discuss a suggestion of turning the Support Egypt parliamentary coalition into a political party.
Abdel Aal said that the idea, which was suggested by the president of the coalition Mohammed al-Sewedi, is doable.
Member of the coalition's political bureau Tharwat Bekhet told Al-Masry Al-Youm newspaper that the idea needs great efforts and practical measures that will make the party strong and viable.
Head of the Conservative party's parliamentary authority Hala Abu al-Saad said that she supports the idea of merging the coalition to a new party.
Meanwhile, member of the parliamentarian authority of the Wafd party Talaat al-Sewedi clarified that the party is considering the idea.
Member of the 25-30 bloc Emad Gad said that implementation of the idea will improve the partisan life which currently witnesses attempts of forming three to four major parties based on clear political programs.
"The National Democratic Party was the ruling party and then the Muslim Brotherhood group because of the absence of a strong rival party, which requires the formation of major parties based on pluralism," added Gad.
In  statements on April 9, MP Salah Hasballah said "the idea of turning the coalition into a political party does exist, but it has not been discussed seriously until now." He highlighted that some coalition members have expressed support for the idea, but there is no majority support for any decision yet.
Edited translation from Al-Masry Al-Youm