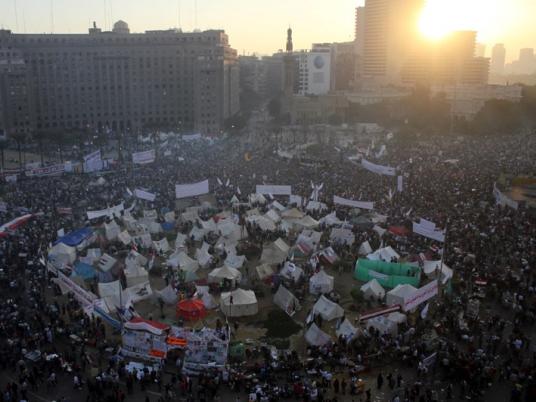 A suspect in the drive-by shooting of an April 6 activist in Tahrir Square on Monday has been arrested, while two others have been identified, the Ministry of Interior said Tuesday.
One of the arrested was identified as Islam Sharaf Fathy, 29, a restaurant owner and the owner of the car used in the attack, according to a statement on the Interior Ministry's Facebook page. The attack critically injured Muhannad Samir, who according to the Ministry of Health suffered a skull fracture and facial wounds.
In a statement on its Facebook page, the Interior Ministry claimed that Fathy confessed to the attack, saying he fired birdshot at activists after they stopped him to search his car. He in turn accused protesters of firing on his car and damaging its tires.
The ministry said it has also identified Fathy's other two companions.
Authorities had previously accused Samir of assaulting security forces during the clashes that erupted outside the Cabinet building in December 2011. He was released from detention in late October, after being arrested at Azbakiya police station in January when he went to identify suspects who shot him during the Cabinet clashes, his mother told Al-Masry Al-Youm in January.