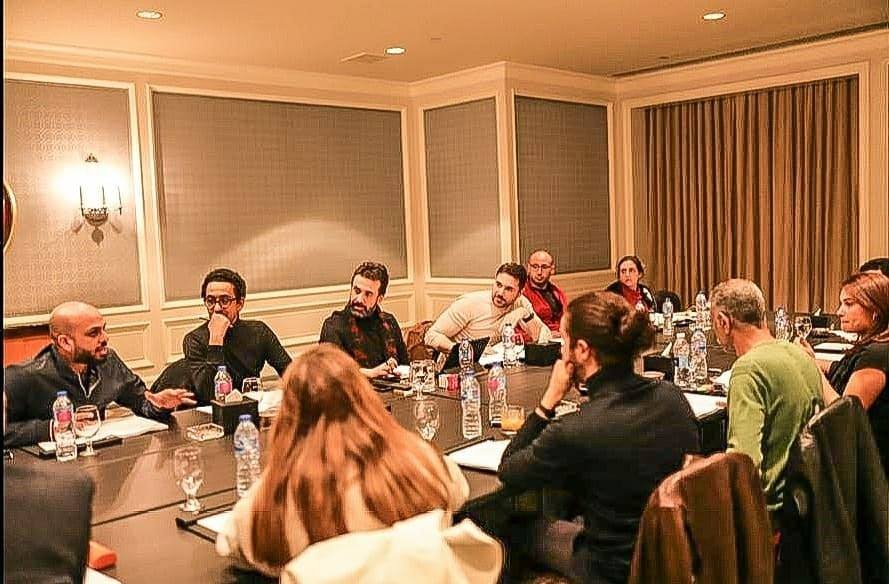 Egyptian production company Synergy Films announced Tuesday that it would resume shooting the "Kira wal Gen" (Kira and Gen) movie during July, based on the novel "1919" by Ahmed Mourad.
The team, led by director Marwan Hamed, had shot several scenes before the coronavirus pandemic forced production to halt. The company has decided it is now time once again to resume shooting.
Actor Karim Abdel Aziz stars as the character Kira, while the star Ahmed Ezz plays the role of Gen and Hend Sabry portrays Dawlat Fahmy.
Other cast members include Sayed Ragab, Ahmed Malik, Ali Qassem, Hoda al-Mufti, Mohamad Abdel-Azim, Arifa Abdel-Rasoul, Tamer Nabel, with several other guest stars who will be announced successively in addition to several foreign actors to be announced soon
Set during the 1919 revolution, the film shines light on an important era in Egypt's history and how Egyptian society dealt with the British occupation. It also tells the true stories of the Egyptian resistance heroes who fought against Britain's occupation until 1924.