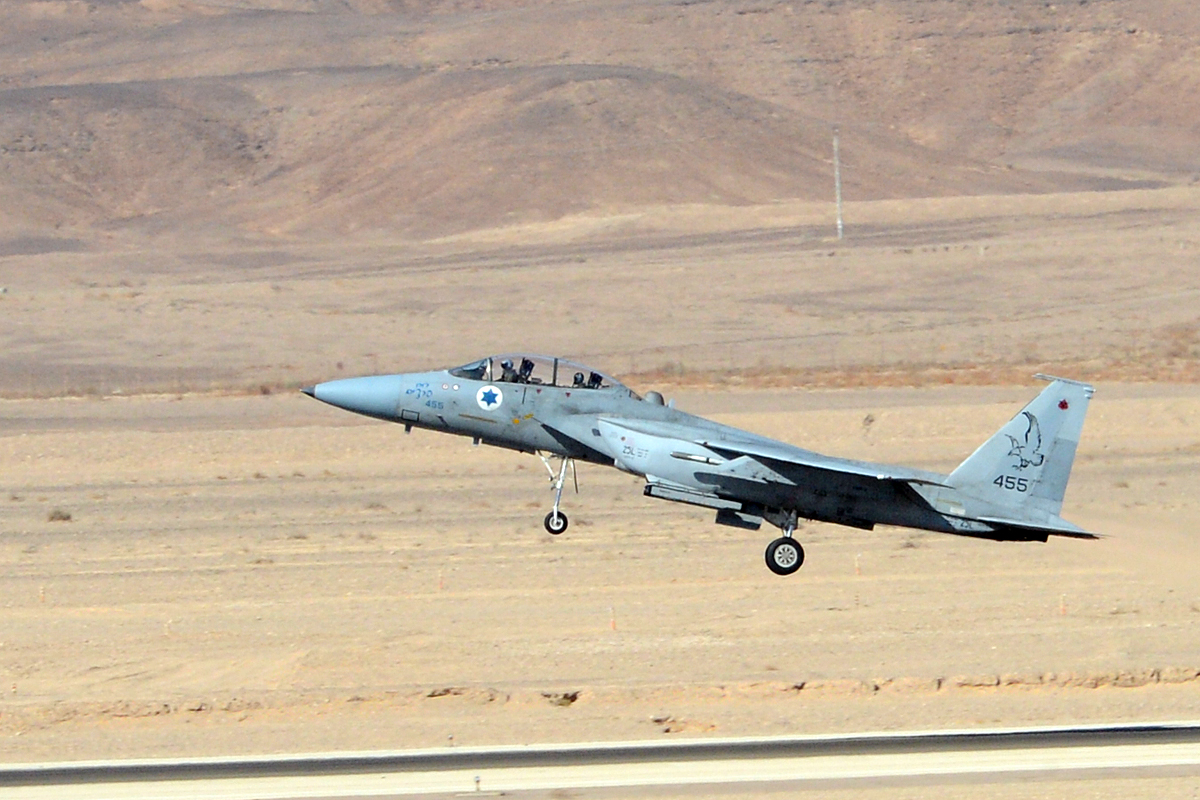 AMMAN/JERUSALEM (Reuters) – Syrian air defenses shot down "hostile targets" on Thursday, state media said, in an area regional intelligence sources said contains Iran-backed assets, while Russian media said no Israeli jet had been downed as earlier reported.
Russia's RIA news agency, citing a Syrian security source, had reported that air defenses had shot down an Israeli war plane and four missiles, but the same source later denied this and Israel's military said the report was "bogus".
Syrian state media said air defenses shot down "hostile targets" flying over the town of Kiswah, south of the capital Damascus, and "were able to foil its goals" despite the "intensity of the aggression.
State media quoted a military source but did not specify what the target was or where it came from.
The area where the incident is said to have occurred is where Lebanon's Hezbollah, a group backed by Iran, has its communications and logistics hub for southern Syria near the Israeli border, according to two senior regional intelligence sources.
Among the targets struck were two Syrian army brigades where Lebanon's Hezbollah group is embedded alongside a rocket depot close to its bases near the border with Lebanon, another Syrian army defector in touch with military personnel said.
Unlike previous occasions, the Syrian authorities did not blame Israel.
Israel is concerned that Iran's growing presence in Syria poses a threat to its own security and has struck dozens of Iranian and Iran-backed positions in Syria over the course of the country's seven-year conflict.
The Israel Defence Forces said in a statement on Twitter: "In the course of Syrian ground-to-air missile fire, (Israel's) air defenses sighted a single trajectory toward an open area of the Golan Heights."
"At this stage it remains unclear whether there was indeed an impact in our territory. Our forces are scouring the area. Furthermore, the report about a strike on an Israeli aircraft or an Israeli aerial target are bogus," said the statement.
A Syrian opposition figure familiar with the area where the incident occurred said its proximity to the Syrian Golan Heights made it a hub for the recruitment of Iran-backed militias and their deployment across the strategic border area with Israel.
"Israel has targeted this area because the Syrian army barracks there have become a recruiting ground for Hezbollah and their militias to deploy in Quneitra," Said Seif told Reuters.
Iran is a key ally of Syrian President Bashar al-Assad and supports a number of militias that have fought alongside the Syrian army and its allies.
Tehran has in recent months expanded its military presence in southern Syria after insurgents were driven out, with Hezbollah, by far the biggest of the Iranian-backed militias expanding its foothold there, according to regional security sources.
Opposition sources say Hezbollah now plays a commanding role in the Quneitra province that neighbors the Israeli-occupied Golan Heights, where it is believed to be training allied militias and hundreds of former rebels.
The sources said this was the first major attack since Israel scaled down its attacks in Syria after the accidental shooting down of a Russian surveillance plane over two months ago.
The Sept. 17 downing by Syrian anti-aircraft fire, after Israeli jets attacked a suspected Iranian arms shipment to Syria, caused a diplomatic rift between Israel and Russia, and Moscow blamed Israel for the incident.