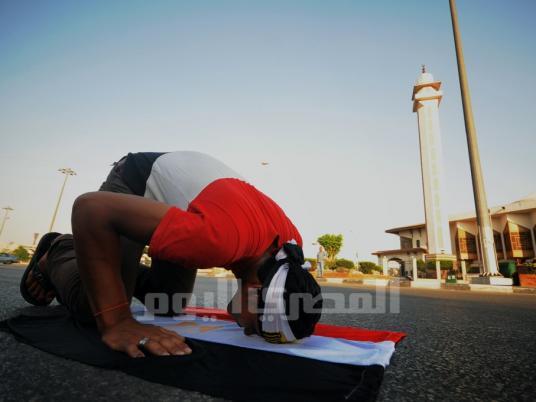 The 23-year old Egyptian Taekwondo fighter Hedaya Malak Wahba won a bronze medal on Friday morning, bringing Egypt its third medal in the Rio Olympics, all of them bronze.
Wahba defeated Belgium's Raheleh Asemani 1-0 in the women's 57 kg Taekwondo match.
Egypt's weightlifter Mohamed Ehab had already won a bronze medal in the men's 77 kg contest, while weightlifter Sarah Ahmed won a bronze in the women's 69 kg category.
Wahba is Egypt's second female Olympic athlete to win a medal in Rio 2016, after Ahmed, and the first Arab and Egyptian female medalist in Taekwondo.
Wahba trains at Al-Said Club and is a member of Egypt's national Taekwondo team. According to Aswat Masriya, she was born on April 21, 1993.
She started practicing the Korean martial art, which relies heavily on kicking, when she was 10 years old. She joined Egypt's junior national team before moving to the senior team.
Wahba ranked first in the Giza governorate championship before winning Egypt's championship at 14 years old.
She has participated in 27 international contests, winning seven international gold medals, seven silver medals, and eight bronze medals. In other international contests, she ranked between fourth and sixth, according to Aswat Masriya.