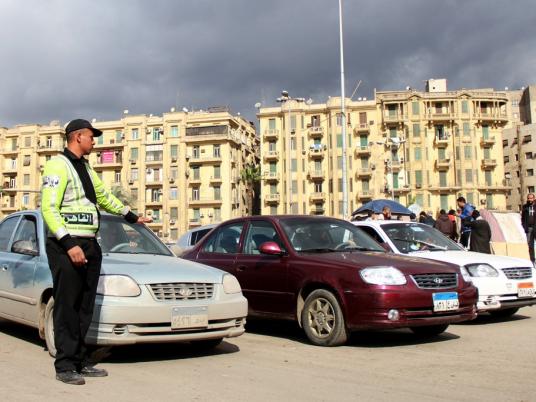 Army forces reopened Cairo's central Tahrir Square for traffic after closure since Friday over protests by Muslim Brotherhood loyalists and supporters of deposed president Mohamed Morsy.
Traffic flow resumed in all directions of the square after temporary paralysis.
Students affiliated to the Muslim Brotherhood marched from Cairo University to the square on Sunday, chanting slogans against the army and the Interior Ministry. They reportedly did not acquire a protest permission in line with the newly-decreed protest law.
Security forces fired tear gas to disperse demonstrators, no casualties were reported.
Edited translation from MENA