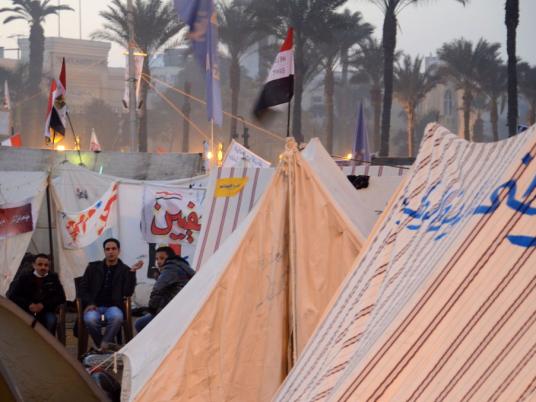 A suspect detained for allegedly shooting an activist in Tahrir Square Monday was acting in self-defense, investigators said Wednesday.
The suspect, Islam Ashraf Fathy, was driving to his father's hotel in downtown Cairo when he was assaulted by protesters attempting to steal his car and there was an exchange of gunfire, said the head of Qasr al-Nil police investigation services, Lieutenant Colonel Mohamed al-Sayyed.
April 6 Youth Movement activist Mohannad Samir is on life support in a hospital after being shot in the head during the incident.
Fathy denied shooting at Samir, saying he was passing through the square by car with three other companions when protesters tried to steal the vehicle and exchanged fire with his companions.
The prosecution ordered two other suspects allegedly behind the shooting detained for four days pending investigation. They are facing charges of attempted murder and weapons possession.
Mahmoud Ashraf Mahmoud, one of the suspects who was with Fathy, allegedly admitted shooting at the protesters after they tried to stop the car in the square. He said Fathy did not take part in the shooting.
Edited translation from Al-Masry Al-Youm