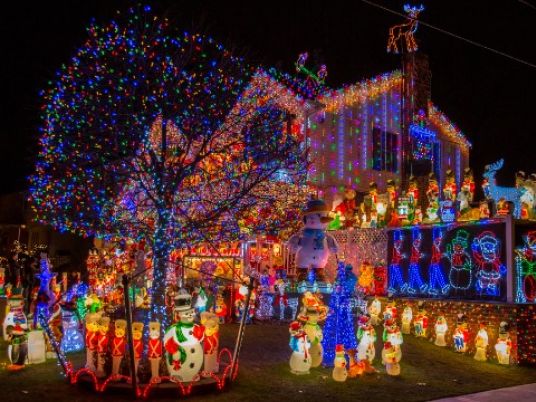 Tajikistan has tightened restrictions on celebrations of the traditional festive season in schools in the Central Asian country, banning Christmas trees and gift-giving.
This year's restrictions are the toughest yet implemented by the former Soviet country, which has been toning down celebrations of the New Year holiday for some time, notably banning Russia's version of Father Christmas from television screens in 2013.
A decree by the education ministry prohibits "the use of fireworks, festive meals, gift-giving and raising money" for New Year celebrations as well as "the installation of a Christmas tree either living (felled wood) or artificial" in schools and universities.
While other ex-Soviet states have been busy setting up big festive trees on the main squares of major cities, a tree will only appear briefly before New Year in Tajikistan's capital Dushanbe and is expected to be removed early in 2016.
The December-January holiday season is contested in Tajikistan, a majority-Muslim but secular republic where the population is divided over the benefits of Soviet and Russian influences in society.
On New Year's night in 2011-2012, a man dressed in the red robes worn by Father Christmas and his Russian equivalent "Father Frost" was stabbed to death by unknown assailants outside the home of relatives in Dushanbe.
While the man's family claimed the attack had religious motives, police refuted the account and said the three attackers were intoxicated at the time.
Days before the murder the country's leading cleric had urged Muslims not to observe New Year traditions.
Other holidays perceived as alien to Tajikistan's culture have come under pressure in recent years.
In 2013 and 2014, fancy dress zombies and vampires were reportedly detained by police as the government opposed any Halloween celebrations.
The country also applies strict regulations to occasions such as funerals and weddings and fined one man around $600 for marking his birthday with friends in an Irish-themed pub in Dushanbe earlier this year.