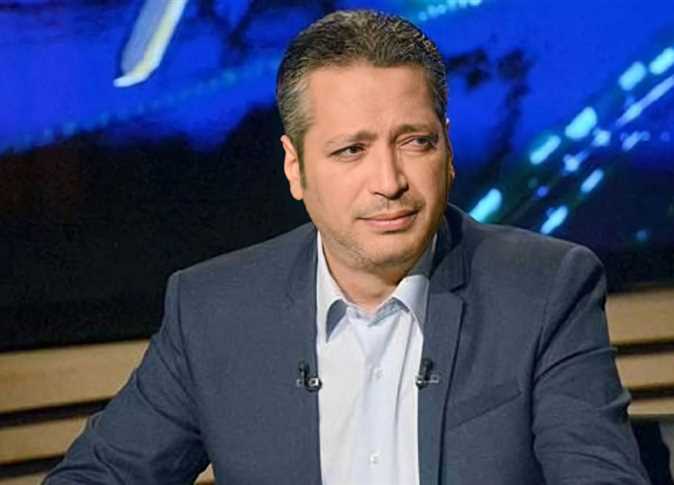 The Nasr City Misdemeanor Court on Monday has acquitted journalist Tamer Amin on charges of insulting and slandering the people of Upper Egypt.
The controversy began earlier this year when Amin made a comment on his program "Akher al-Nahar" (The End of the Day) regarding Egypt's population increase, saying that "a large percentage of the people in the countryside and Upper Egypt give birth to children not to enroll them in education, but so that children spend on their parents."
"In these areas, the child is enrolled with a workshop to learn a craft as soon as he reaches the age of six. And if the father got a girl…will he enroll her with a school? Absolutely no, in Upper Egypt they ship girls to Cairo to employ them as housemaids."

Amin later apologized for insulting the people of Upper Egypt in his program: "I offer a clear, unequivocal apology to all of our people in Upper Egypt and everywhere in Egypt, who are upset with me… I am one of the people who apologize when they upset people even if my intention our Lord knows is good, and the goal is public interest."
He added: "I am one of the greatest believers in Upper Egypt. I respect Upper Egypt, the pride of Upper Egypt, the dignity of Upper Egypt and the origin of Upper Egypt."
The Media Syndicate ordered earlier that Amin be summoned for investigation, and Al-Nahar TV announced that he was suspended for a month.