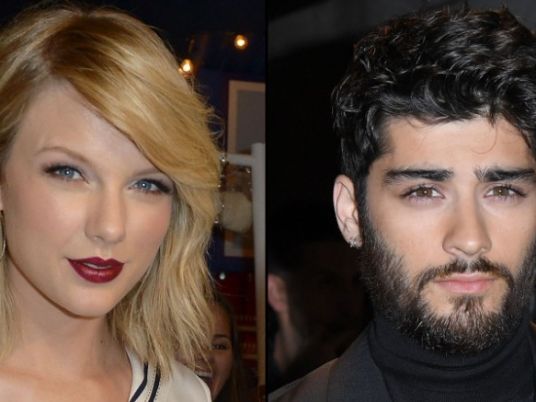 Taylor Swift and Zayn Malik are making sexy music together.
The pair have teamed up for "I Don't Wanna Live Forever," a single from the "Fifty Shades Darker" soundtrack.
Swift tweeted a snippet of the song late Thursday night.
Malik (who performs under his first name only) is a former member of the insanely popular British group One Direction. Interestingly enough, Swift used to date another member of the group, Harry Styles.
Singer/songwriter Jack Antonoff worked with Swift on her "1989" album and tweeted about co-writing "I Don't Wanna Live Forever" with her and singer/songwriter Same Dew.
Antonoff said the song "came together very quickly."
"Recorded Taylor at my house," he tweeted. "Zayn sent parts from LA – we did it in a week basically. I've never had something come out that quick."
"Fifty Shades Darker" is the sequel to the popular 2015 film "Fifty Shades of Grey."
The new film is set to be released in February 2017.