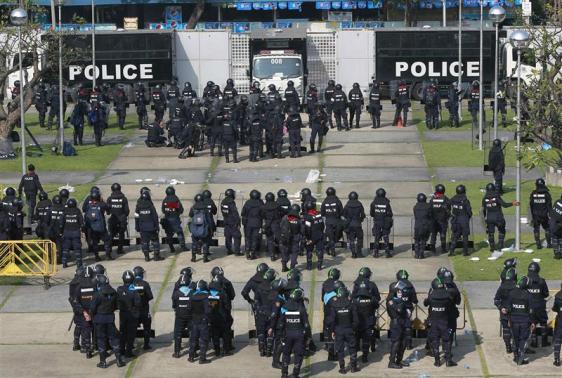 More than 10 diving sites in Thailand's national marine parks have closed due to widespread coral bleaching, amid the country's continued efforts to seal off its famous tourist attractions to protect the environment.
At its worst in over six years, coral bleach has spread widely between 40 percent to 80 percent of the reefs along both the east coast (Gulf of Thailand) and the west coast (Andaman Sea), according to Nattapol Rattanaphan, Director of the Marine National Park Division (MNPD).
Koh Ma Prao and Koh Chumpon are the worst-hit areas with up to 80 percent of their corals having turned white, Rattanaphan told CNN.
Bleaching occurs when algae that live inside corals and give them their color are expelled — either due to increased sea temperatures or extreme weather events.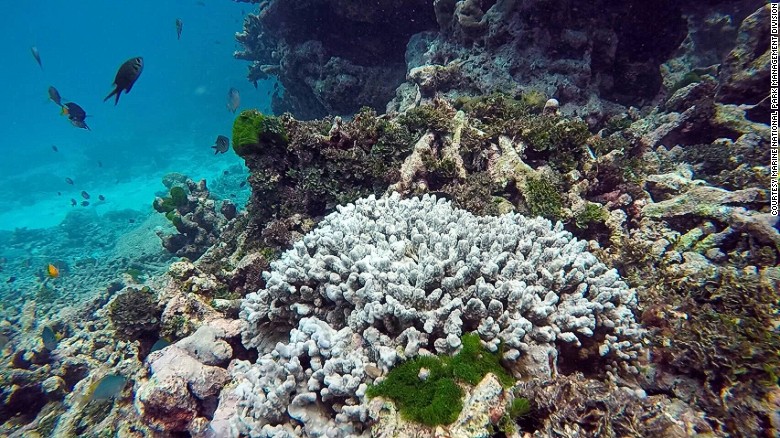 Known for its palm-peppered islands and beaches with crystalline waters, Thailand is strengthening its bid to conserve the environment and its vulnerable coral reefs.
"Sea temperature has been unusually high, reaching 34 degrees Celsius at one point," Rattanaphan said. "This happened around early April to early May this year and lasted for several weeks."
Coral reefs would start to bleach if water temperatures go above 30.5 degrees Celsius and continue for two to three weeks, Rattanaphan added.
The move comes after Thai authorities closed Koh Tachai, a popular island known for its idyllic white beaches and excellent diving in the Andaman Sea, blaming tourist activities for damaging the ecosystem.
High tourist numbers produce problems such as litter and food waste, as well as gasoline from tour boats leaching into waters, a director general of the Department of National Parks, Wildlife and Plant Conservation told CNN earlier.
Oceans warming
The El Niño of 2015 has played a part in the bleaching phenomenon and the damage caused along Thailand's coast was predicted, according to a press release from the Department of Marine and Coastal Resources.
El Niño is characterized by warmer-than-average ocean temperatures in the Pacific Ocean and El Niño years frequently contain the worst bleaching in Pacific region reefs.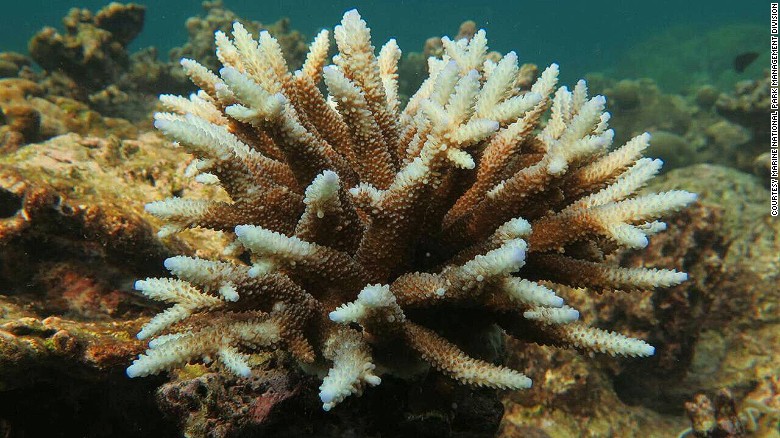 El Niño, characterized by above-average ocean temperatures in the Pacific Ocean, has played a part in the bleaching phenomenon, according to the Marine National Park Division.
The full scale of bleaching is still not known. The MNPD has requested diving companies to help gather information or underwater photos for analysis.
Coral reefs are important to ocean ecosystems and continued bleaching events from ocean warming and acidification will damage reef-based fisheries, increase exposure to coastlines from waves and storms, and hurt economies that depend on ecotourism.
More closures to come
The Department of National Parks is considering shutting more islands to save corals.
Rattanaphan told CNN another meeting will be held to decide whether the Phi Phi Islands, Phanggha Bay and Nopparattara Beach should also close down.
With some exceptions, most of marine national parks are already off limits to tourists for safety during the monsoon season and to rehabilitate the corals, Rattanaphan said.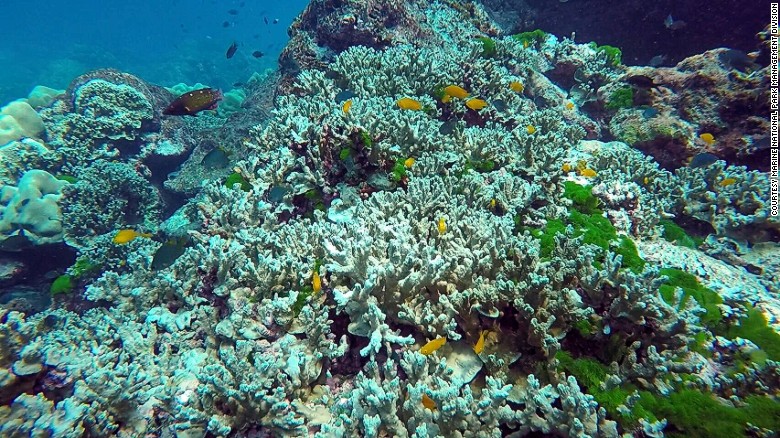 The MNPD has asked divers to help gather data or underwater photos for analysis.
The department has encouraged tourists and tour operators not to feed the fish or get close to the coral areas in order to restore the natural ecosystem.
However, according to Rattanaphan, some tours are still bringing tourists into these ecologically sensitive areas. The penalty for such infringements are just under US$30.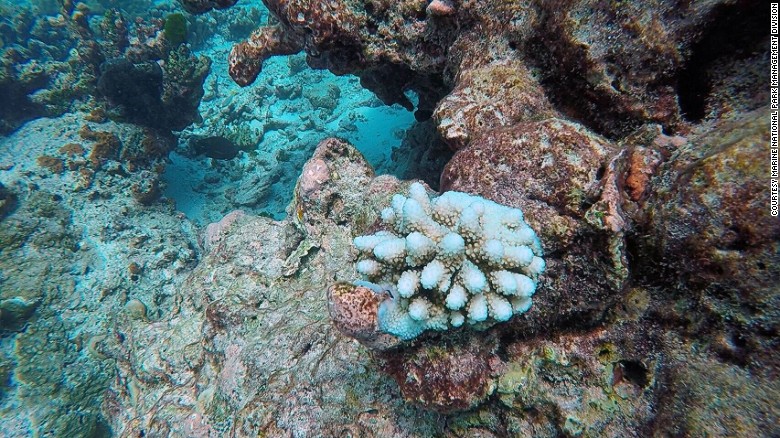 Coral reefs are vulnerable to bleaching if water temperatures go and stay above 30.5 degrees Celsius, MNPD's director said.