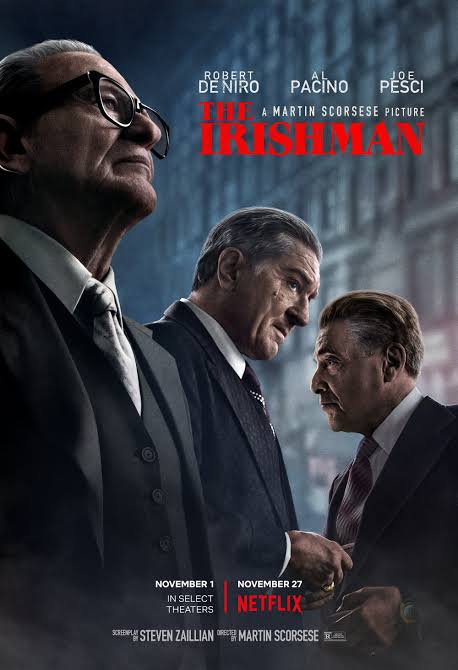 On Thursday, the Cairo Film Festival will screen Martin Scorsese's "The Irishman" (2019) to the public for free at the Grand Theater of the Cairo Opera House.
Produced by Netflix, the films events are inspired by the Charles Brandt's book "I Heard You Paint Houses: Frank 'The Irishman' Sheeran and Closing the Case on Jimmy Hoffa" (2004).
The movie stars Oscar-winning actors Al Pacino, Joe Pesci and Robert De Niro, and marks De Niro's ninth collaboration with Scorsese.
The story revolves around the rise of organized crime in the US in the period following World War II, telling a multi-generational tale of one of the most mysterious crimes in contemporary American history: the disappearance of legendary trade union leader Jimmy Hoffa, played by Al Pacino in the film.
Revealing the undercover world of organized crime, their internal conflicts, and their relations with men of power and politicians. De Niro portrays retired veteran Frank Sheeran, a fraudster and professional killer who worked with the most dangerous gangs of the twentieth century.
Pesci plays the ringleader Russell Buffalino, alongside a cast of stars including Harvey Keitel, Ray Romano, Bobby Canaval, Anna Paquin and Stephen Graham.
The movie is anticipated to contest the Oscars later.