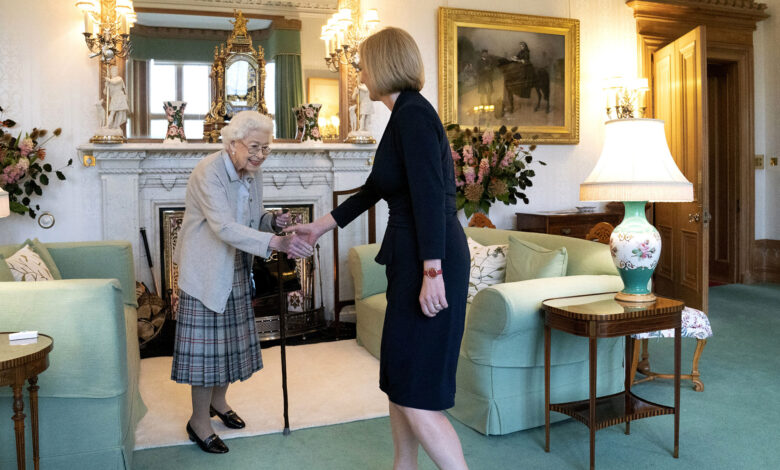 Liz Truss once argued for the monarchy to be abolished.
A few moments ago, she met the Queen to formally be appointed as the third female prime minister in British history, reaching the summit of her eclectic political career.
Pictures showed the monarch smiling as she welcomed Truss, the 15th leader to serve during her 70-year reign, to Balmoral.
The pair were photographed shaking hands and talking in front of a fireplace while the 96-year-old monarch held a walking stick.
Once she has left the royal estate, Truss will fly back to London and head straight to Downing Street.