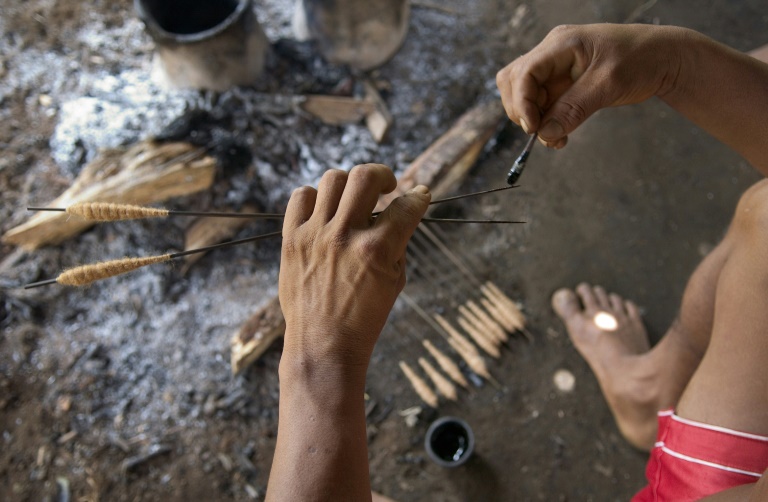 Dutch police were on Thursday hunting for thieves who stole a museum safe containing a potentially deadly poison used by South American tribes to lace their arrows for hunting.
The thieves broke into an outbuilding of the Rijksmuseum Boerhaave in the eastern town of Leiden early on Wednesday and stole the refrigerator-sized, free-standing safe in which the ancient vial holding the poison was being stored.
"It's a poison called curare, which is used in South America on arrows to kill animals," Amito Haarhuis, director of what is the national Dutch museum of science and medicine, told AFP.
"It was offered to us recently as part of a collection, but we decided we didn't want to have it. So we locked it in the safe and we are going to have it destroyed safely," he said.
The poison is quite dried out and looks like a small "black sugar cube" contained in an ancient glass pot with a red lid, and a label saying "Curare".
In a warning to the public, police said it was "very toxic and can be fatal," urging anyone who finds it not to touch it, but to call them.
Haarhuis said there were so far no clues as to who had taken the safe, which other than the poison contained just a small amount of money.