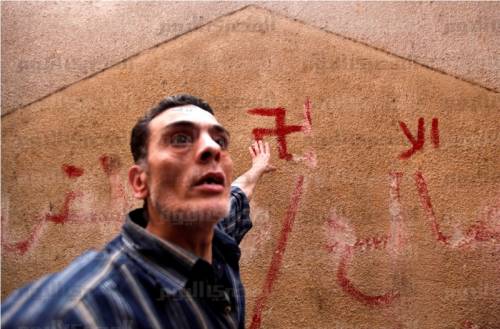 Twenty new arrest warrants issued Wednesday brought the number of suspects in the sectarian violence in Khosous, Qalyubiya to 32, North Qalyubiya Prosecution announced.
The violence last week resulted in the death of six people. At the funeral of some of the victims at Abbasseya Cathedral in Cairo, other clashes erupted leading to the death of one person and the injury of dozens.
North Qalyubiya Attorney General Hatem al-Zayyat said that according to the investigation, some of the suspects come from other areas outside Khosous. They came there to use the events in a way to further ignite sectarian strife.
Zayyat said that the two children who started the events when they drew the Nazi symbol, the swastika, next to their name on the walls of an al-Azhar institute, were released without facing any charges, after they said they didn't mean any harm.
Edited translation from MENA