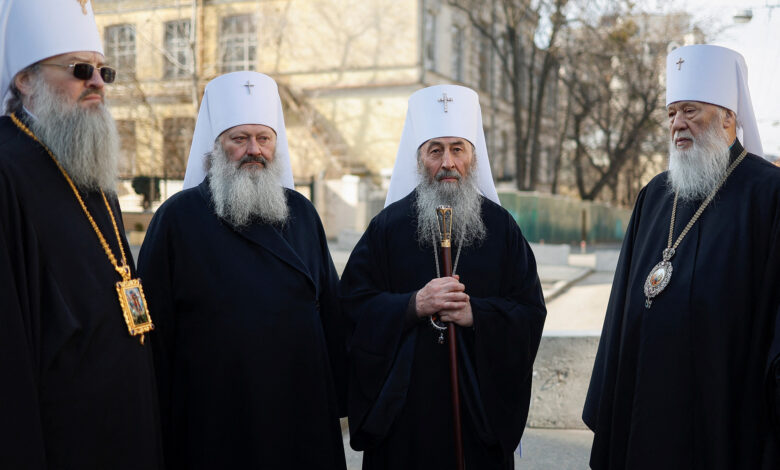 Wednesday marks the deadline for clergy from the pro-Russian Ukrainian Orthodox Church (UOC) to leave a historic cave monastery complex in Kyiv.
The Kyiv Pechersk Lavra is home to the UOC, a branch of Orthodox Christianity in Ukraine that has been traditionally loyal to Patriarch Kirill — the leader of the Russian church. Kirill is a close ally of Russian President Vladimir Putin and a supporter of his war on Ukraine. In May 2022, the UOC cut ties with Moscow and declared "full independence."
But in November last year, the Ukrainian Security Service said it raided the monastery to counter suspected "subversive activities of [the] Russian special services" in the country.
On March 10, Ukraine's Ministry of Culture and Informational Police said it had notified the UOC that their 2013 agreement allowing the free use of the building was being terminated, and that the UOC must vacate by March 29. The ministry cited a working group's conclusion that the monastery "violated terms of the agreement on the use of state property."
n a statement, the UOC said, "there is no information about legal grounds for such actions," and that the group's conclusion were "drawn up, apparently, with bias and with brutal violation of legal rules."
Video and images shared by the church on social media on Wednesday show hundreds of worshippers gathered to pray on their knees "for the saving of the Kyiv Pechersk Lavra".
The Lavra was founded in the 11th century. As well as being a place of pilgrimage, it's a UNESCO World Heritage Site. It also one of the most popular tourist attractions in Kyiv.