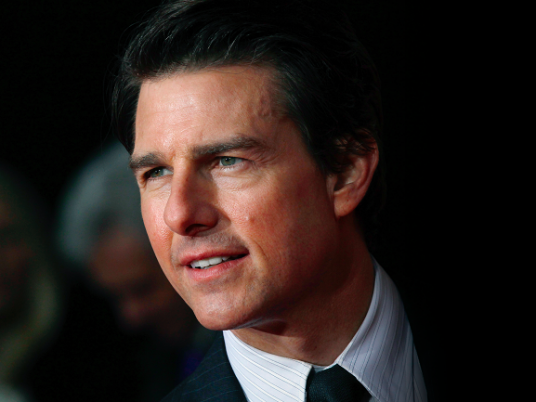 Hollywood star Tom Cruise retweeted news about Egypt's recent discovery of a burial site with at least 17 mummies and antiquities to promote his new movie "The Mummy".
Cruise jokingly warned Egyptians about the danger of opening sarcophagi, writing in the retweet: "Be careful opening those things". His buzz was retweeted by more than 1,700 fans.
On May 13, the Ministry of Antiquities announced that an archaeological mission unearthed a burial chamber dating back to the 13th Dynasty Pyramid discovered in Dahshur archaeological site. The necropolis was first detected last year by a team of Cairo University students using radar.
The news was a fruitful opportunity for the actor, who has more than 35 years of experience in the industry, to promote his new movie which is a reboot of "The Mummy" franchise that was released in 1999 and intended to be the first installment in the Universal Monsters Shared Universe.
The reboot tells a story of Ancient Egyptian princess Ahmanet who was awakened from her crypt beneath the desert, bringing with her malevolence grown over millennia and terrors that defy human comprehension.
The trailer was released in December 2016. Nick Morton, played by Cruise, was caught up in a terrifying plane crash after discovering a body of Ahmanet, played by the actress Sofia Boutella. The movie is directed by Alex Kurtzman and will be released in June 2017.