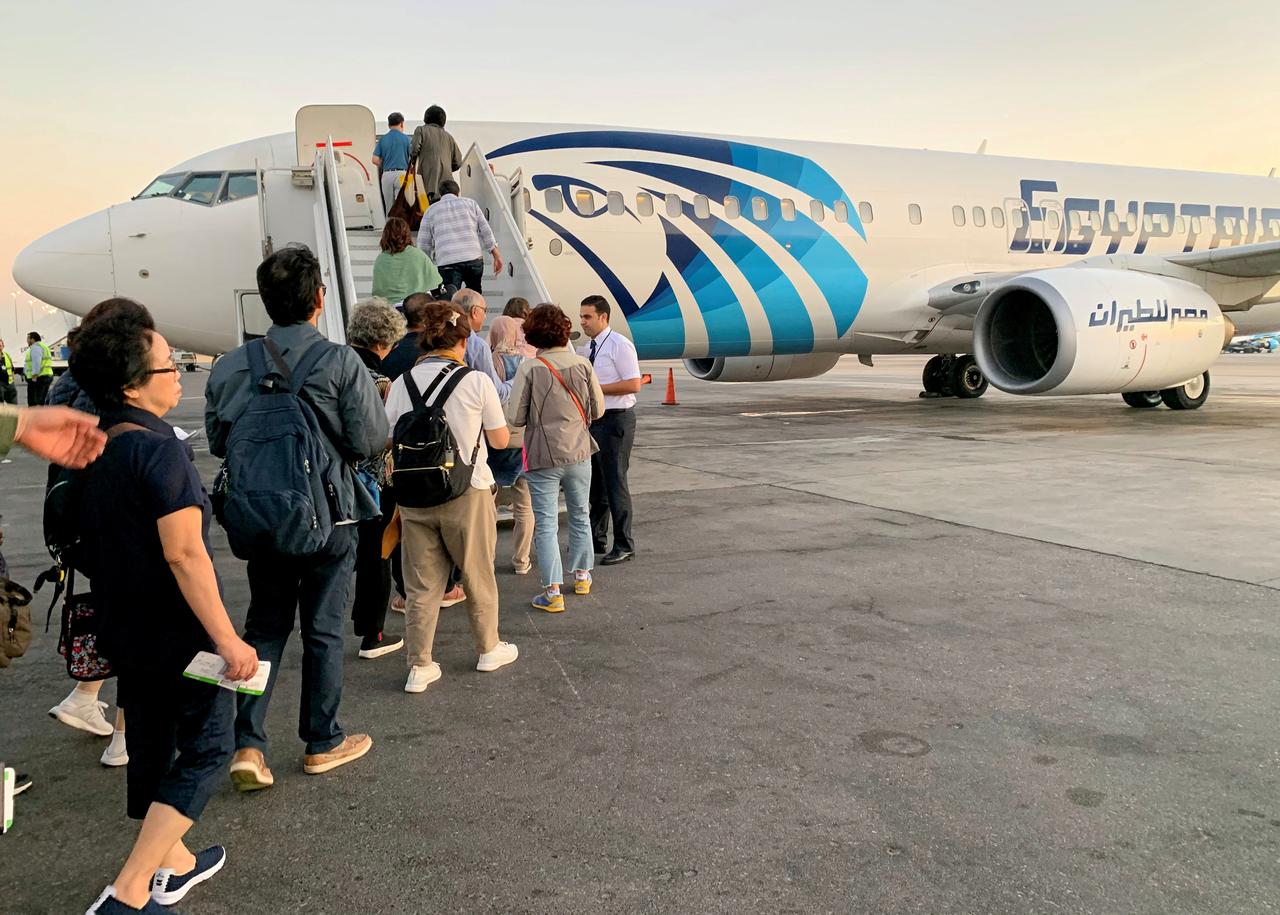 The Managing Director of the International Monetary Fund (IMF) Kristalina Georgieva said on Saturday that the tourism sector in Egypt is the biggest loser of the coronavirus outbreak.
"We have to think about the tourism sector in Egypt. Its workers have lost their jobs and are living badly," Georgieva said in a virtual interview with Lamis al-Hadidi on Egypt's "Last Word" (Kalema Akhera) television show.
The IMF constantly updates its expectations regarding the growth of the global economy and the possibility of ending the crisis, she explained, adding signs of an exit are on the horizon thanks to the emergence of vaccines.
"We now have vaccines and realize that we are on the cusp of emerging from the health crisis because we have seen tremendous support from governments and central banks that helped lay the ground under the global economy," Georgieva said.
The world has gone through its worst recession in peacetime yet since since the Great Depression, she added, but said that the efforts of governments and central banks to protect economies and peoples in addition to the hope of vaccines have reduced the depth of the recession.
Egypt's tourism sector, accounting for approximately 12 percent of the country's economy, has experienced a slump in tourism since the onset of the coronavirus pandemic. The country's Ministry of Tourism and Antiquities, in cooperation with the Ministry of Aviation, has launched several campaigns to revive the industry.
However, a severe second wave of the virus sweeping the US and Europe have prompted further lockdowns, curfews, and travel restrictions, again slowing the influx of tourists.