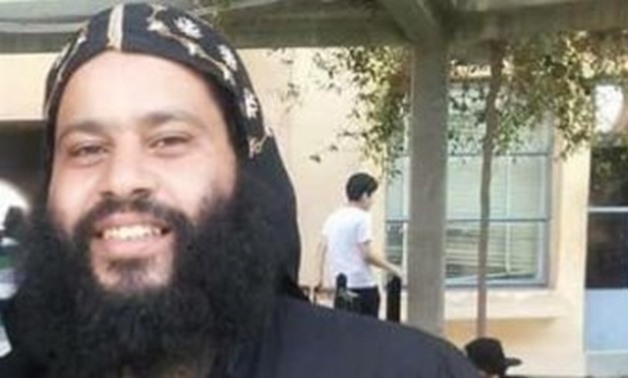 A few days after the mysterious death of Bishop Epiphanius, head of the Saint Macarius Monastery at Wadi al-Natroun, the Egyptian Coptic Orthodox Church has stripped monk Ash'eyaa al-Makary of his sacerdotal rank and expelled him.
The church said in a statement on Sunday that the monk had committed "inappropriate actions which violate monastic behavior and way of life."
According to the statement, the decision came following a monastic investigation on al-Makary performed by a special Monastic Affairs committee regarding accusations of misbehavior leveled against him.
Spokesman for the Orthodox Church Boules Halim said that the monk was already under investigation since the beginning of this year and a decision was made to expel him from the monastery for three years, until a group of monks signed a petition requesting he be pardoned and kept, promising to help him change his erroneous behavior.
The petition was then handed to Bishop Epiphanius, who in turn delivered it to Pope Tawadros II accompanied by a plea for his forgiveness.
"Unfortunately the situation continued as it had and the monk did not change his behavior, prompting the Monastic Committee to re-investigate him and take this decision," Halim said.
Troubles at the monastery haven't stopped there, as Church sources recently told local media that a young monk attempted suicide by cutting his arteries and throwing himself from the highest building in the monastery.
The source said that the security services will investigate the reasons for the suicide attempt at the same time of their investigations into Bishop Epiphanius's mysterious death.
Last week, Bishop Epiphanius was found dead in front of his own monastic cell by officials of the Saint Macarius Monastery, surrounded by a pool of blood. They immediately notified the Wadi al-Natroun police, who quickly revealed that the Bishop had fractures in the back of his skull – suggestive of murder.
Egypt's Coptic Orthodox Church announced that authorities would open an official investigation due to the suspicious circumstances of the Bishop's death.
Preliminary investigations suggested that an unknown person may have hit the Bishop's head with a sharp instrument as he was leaving the monastic cell, which is a domed building monks frequently visit for worship, usually in remote areas.
According to sources who spoke to al-Shrouk newspaper, authorities questioned about 400 workers in the monastery and 150 monks on the incident and where they were when the incident occurred, along with careful examination of the Monastery and it's surroundings.
The source stated that there were three main possibilities for who the killer was: One of the monks, a worker at the farm attached to the monastery, or from someone outside.